Watch the mini-documentary, Finding the Source in West Africa, with Dave Kobrenski
Upcoming Events
Join Dave and friends for these musical and cultural events! Sign up for the newsletter to be notified by email of upcoming events in your area:
Friday, April 12 @ 6pm
Northeast Woodland dinner and concert
Dave Kobrenski
Artist, musician, and author Dave Kobrenski offers presentations that weave art, music, and storytelling together into an entertaining and informative cultural experience.
Dave Kobrenski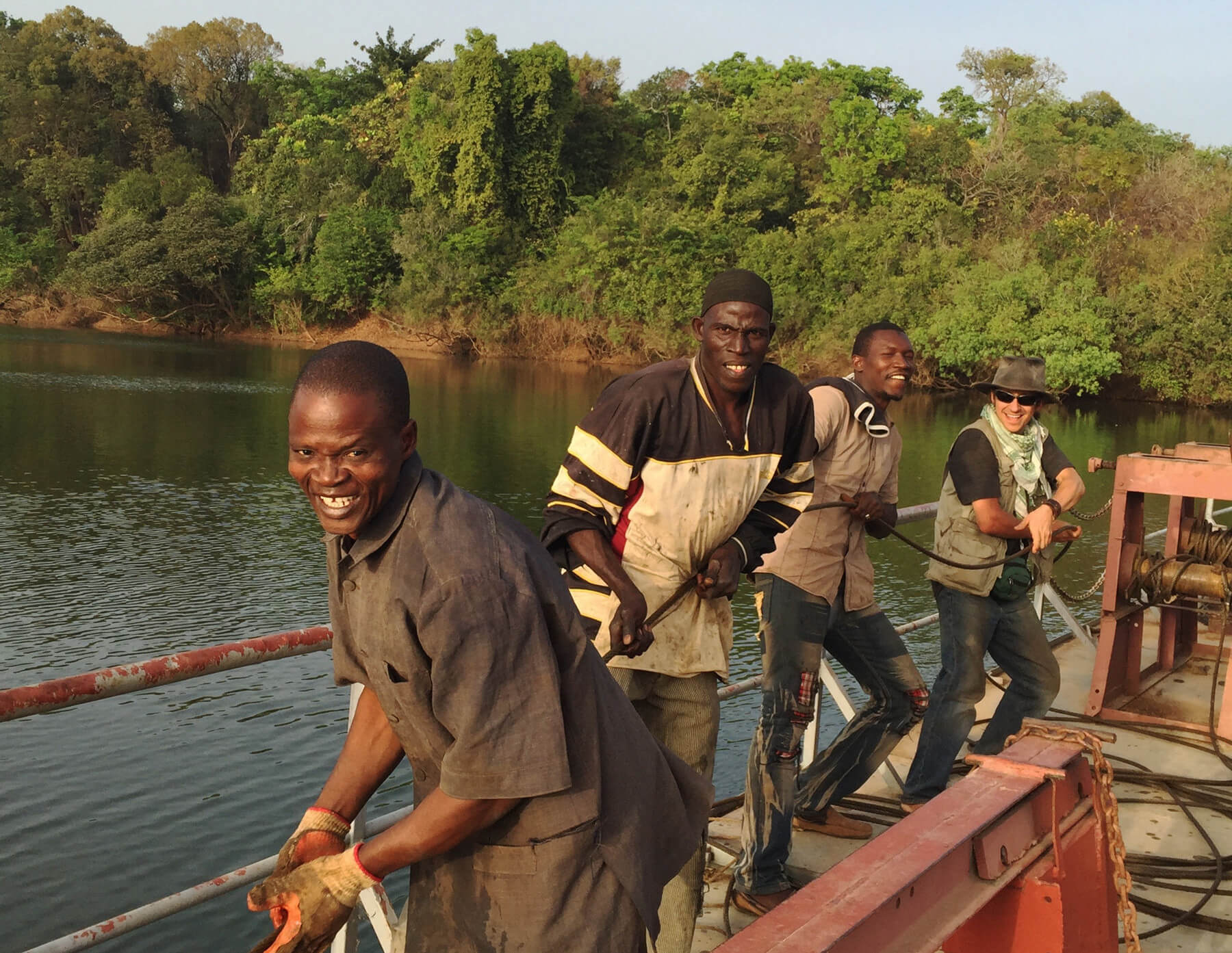 Mark your calendars for an evening of storytelling and music at beautiful Stone Mountain Arts Center, to support the Northeast Woodland Charter School. More information coming soon!
Saturday, November 11, 2023
Sayon Camara and Landaya
For more than a decade, master drummer Sayon Camara from Guinea and his group, *Landaya*, have brought the traditional music of West Africa to audiences throughout New England. Sayon Camara and Landaya
Join master _djembefola_ **Sayon Camara** from Guinea and members of Landaya Ensemble for an energizing evening of traditional West African music. Featuring Dave Kobrenski (_djembé, Fula flute_) and Grant Ellerbeck (_dunun drums, bolon_)
Colby-Sawyer College
New London, NH
Time: 8:00 pm
Thursday, November 9, 2023
Dave Kobrenski
Artist, musician, and author Dave Kobrenski offers presentations that weave art, music, and storytelling together into an entertaining and informative cultural experience. Dave Kobrenski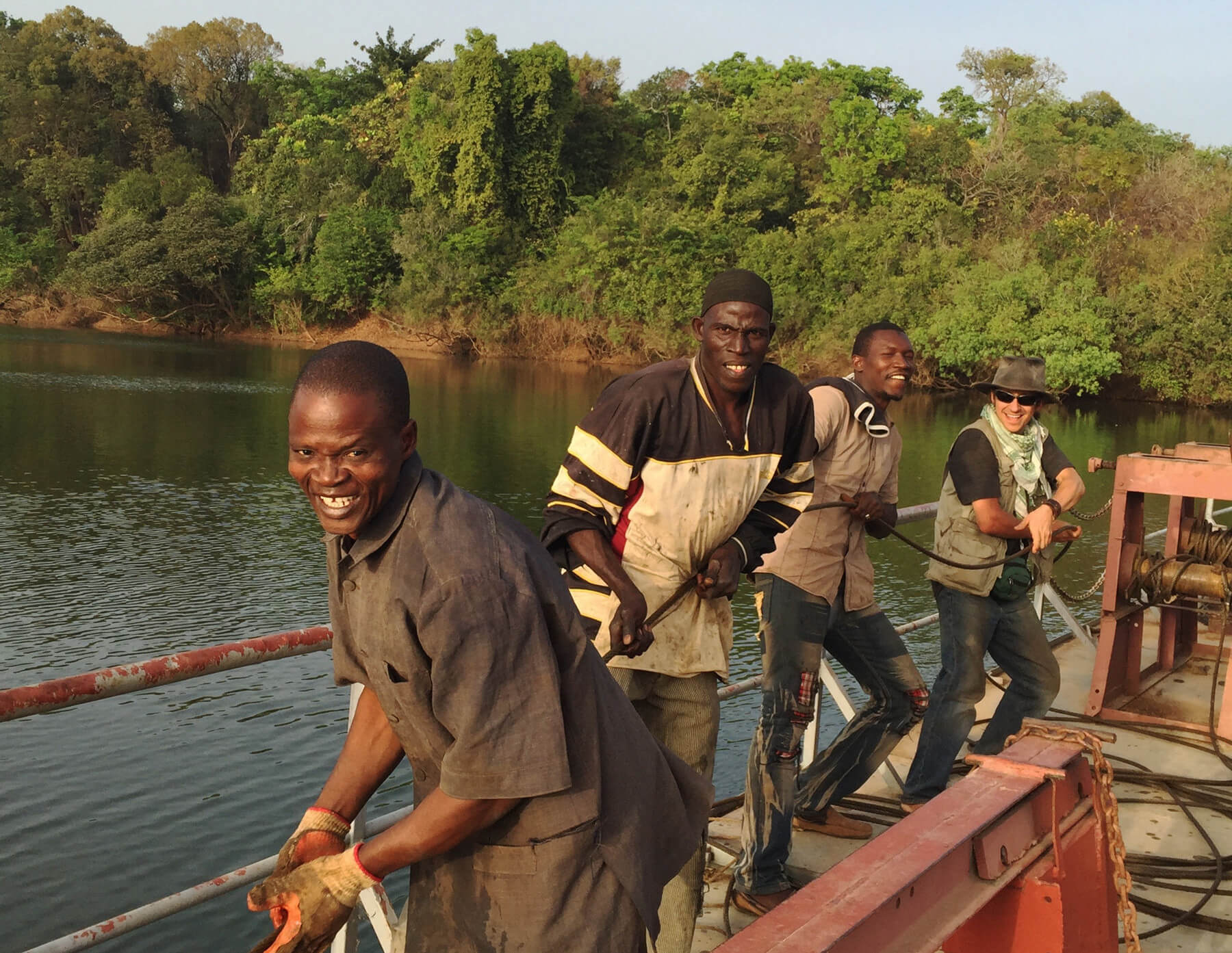 In this "Meet the Masters" event, author / musician / artist Dave Kobrenski presents a unique and compelling evening of music and storytelling. For over 20 years, Dave has traveled extensively in West Africa where he studied the traditional music and culture of the Malinke people, whose music is a form of history-keeping and a vehicle for keeping their ancestral heritage close by.
Dave's performances honor that tradition and his music and stories are filled with the same wonder and sense of adventure that compelled him into the heart of West Africa. He will be joined by special guest and Master Drummer Etse Nyadedzor from Ghana. Don't miss what will be a very special evening at our place!
The Ridge
"Meet The Masters" event with Dave Kobrenski
Chittenango, NY
Time: 7:00 pm
Saturday, November 4, 2023
Sayon Camara and Landaya
For more than a decade, master drummer Sayon Camara from Guinea and his group, *Landaya*, have brought the traditional music of West Africa to audiences throughout New England. Sayon Camara and Landaya
Join master _djembefola_ **Sayon Camara** from Guinea and members of Landaya Ensemble for an energizing evening of traditional West African music. Featuring Dave Kobrenski (_djembé, Fula flute_) and Grant Ellerbeck (_dunun drums, bolon_)
North Chapel UU Church
Woodstock, VT
Time: 7:00 pm
Friday, November 3, 2023
Sayon Camara and Landaya
For more than a decade, master drummer Sayon Camara from Guinea and his group, *Landaya*, have brought the traditional music of West Africa to audiences throughout New England. Sayon Camara and Landaya
Join master _djembefola_ **Sayon Camara** from Guinea and members of Landaya Ensemble for an energizing evening of traditional West African music. Featuring Dave Kobrenski (_djembé, Fula flute_) and Grant Ellerbeck (_dunun drums, bolon_)
West Claremont Center for Music and the Arts
Claremont, NH
Time: 6:30 pm
Saturday, September 30, 2023
Dave Kobrenski
Artist, musician, and author Dave Kobrenski offers presentations that weave art, music, and storytelling together into an entertaining and informative cultural experience. Dave Kobrenski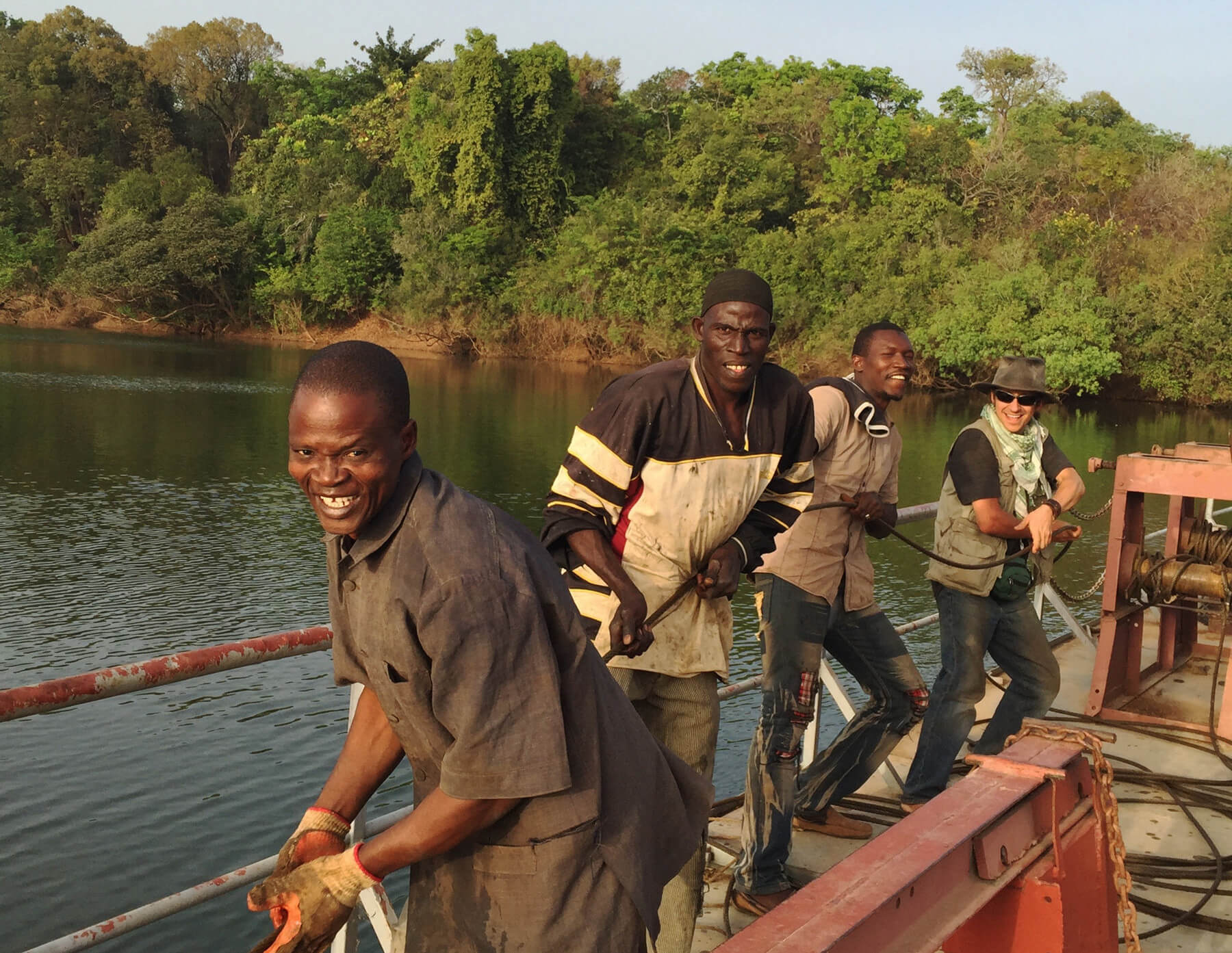 Join Dave for a special presentation and performance for the Appalachian Mountain Club's Fall Hiking Week, at the lovely Town & Country Inn.
Town & Country Inn
Fall Hiking Week Presentation
Shelburne, NH
Time: 8:00 pm
Friday, August 25, 2023
Dave Kobrenski
Artist, musician, and author Dave Kobrenski offers presentations that weave art, music, and storytelling together into an entertaining and informative cultural experience. Dave Kobrenski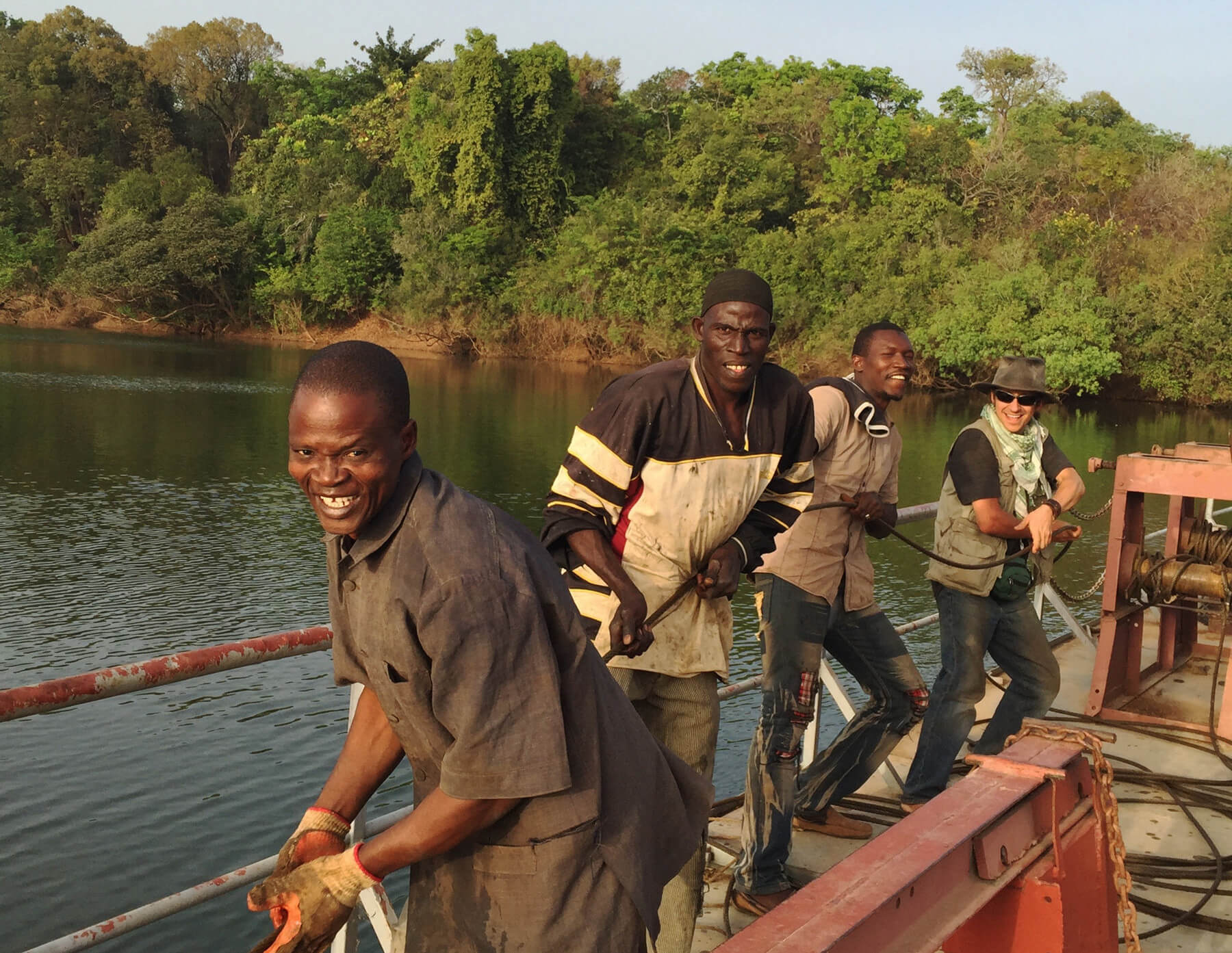 _Drawing on Culture: Paintings and drawings from West Africa_ Art exhibition runs from August 18 - September 16, 2023. Opening reception on Friday, August 25.
Downtown Artist Cellar
Opening Art Reception & Presentation
Malone, NY
Time: 5:00 pm
Thursday, August 24, 2023
Dave Kobrenski & Jed Wilson
Dave Kobrenski & Jed Wilson's collaboration brings together traditional West African and contemporary American styles, creating a vibrant and eclectic musical ecosystem. Dave Kobrenski & Jed Wilson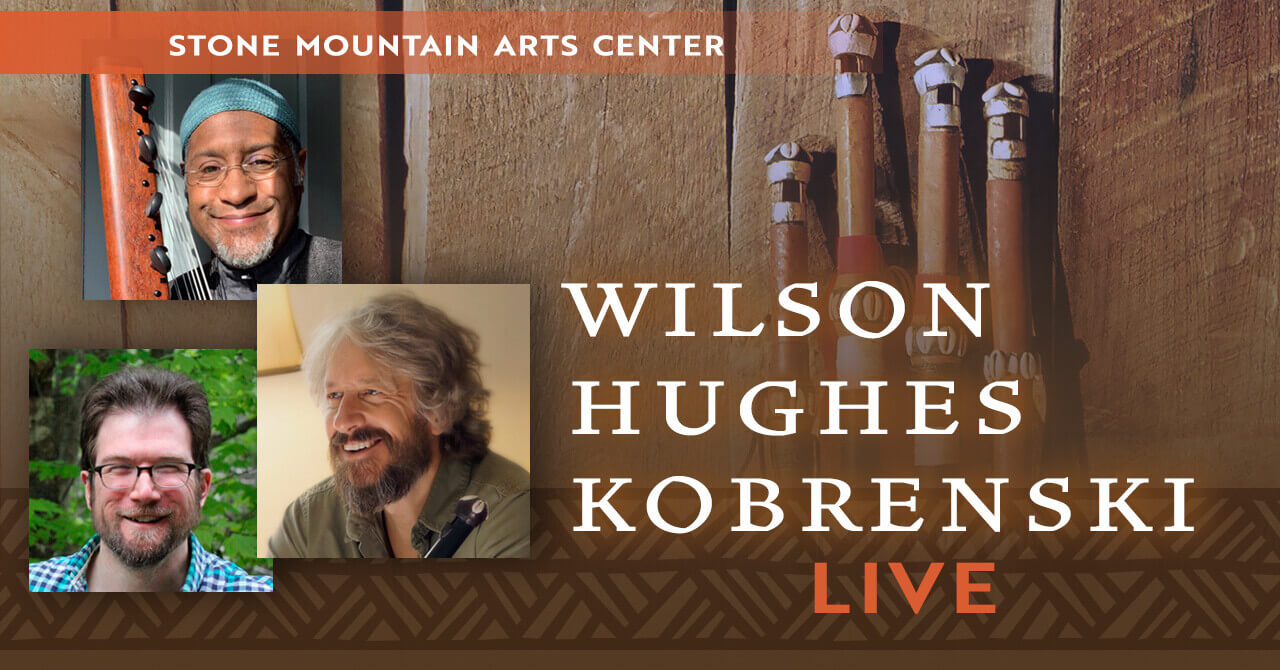 _With special guest Randy Roos on guitar!_
Brick Church for the Performing Arts
Lovell, ME
Time: 7:00 pm
Thursday, August 17, 2023
Kobrenski / Wilson / Gilmore Trio
Dave Kobrenski & Jed Wilson's collaboration brings together traditional West African and contemporary American styles, creating a vibrant and eclectic musical ecosystem. Dave Kobrenski & Jed Wilson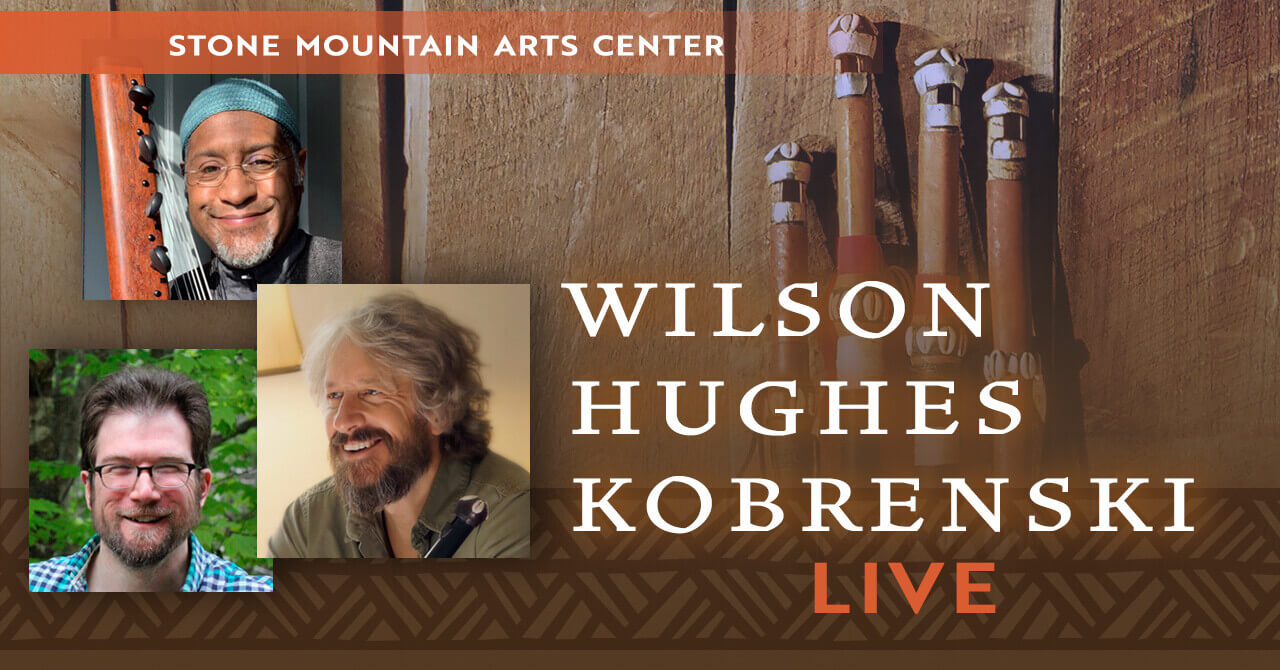 _Jed Wilson (piano), Tim Gilmore (drums), Dave Kobrenski (Fula flute, kamale ngoni, percussion)_
Hermit Woods Winery
Meredith, NH
Time: 6:00 pm
Wednesday, August 2, 2023
Dave Kobrenski Trio
Jazz grooves meet the rhythms and sounds of West Africa, with Dave Kobrenski (ngoni, Fula flute), Tom Robinson (keys), and Tim Gilmore (drums). Dave Kobrenski Trio
Traditional West African meets contemporary jazz. Featuring Dave (Fula flute, ngoni, djembé), Tom Robinson (keys), and Tim Gilmore (drums).
Public House on Page Hill
Summer Concert Series
Tamworth, NH
Time: 7:00 pm
Thursday, July 27, 2023
Dave Kobrenski
Artist, musician, and author Dave Kobrenski offers presentations that weave art, music, and storytelling together into an entertaining and informative cultural experience. Dave Kobrenski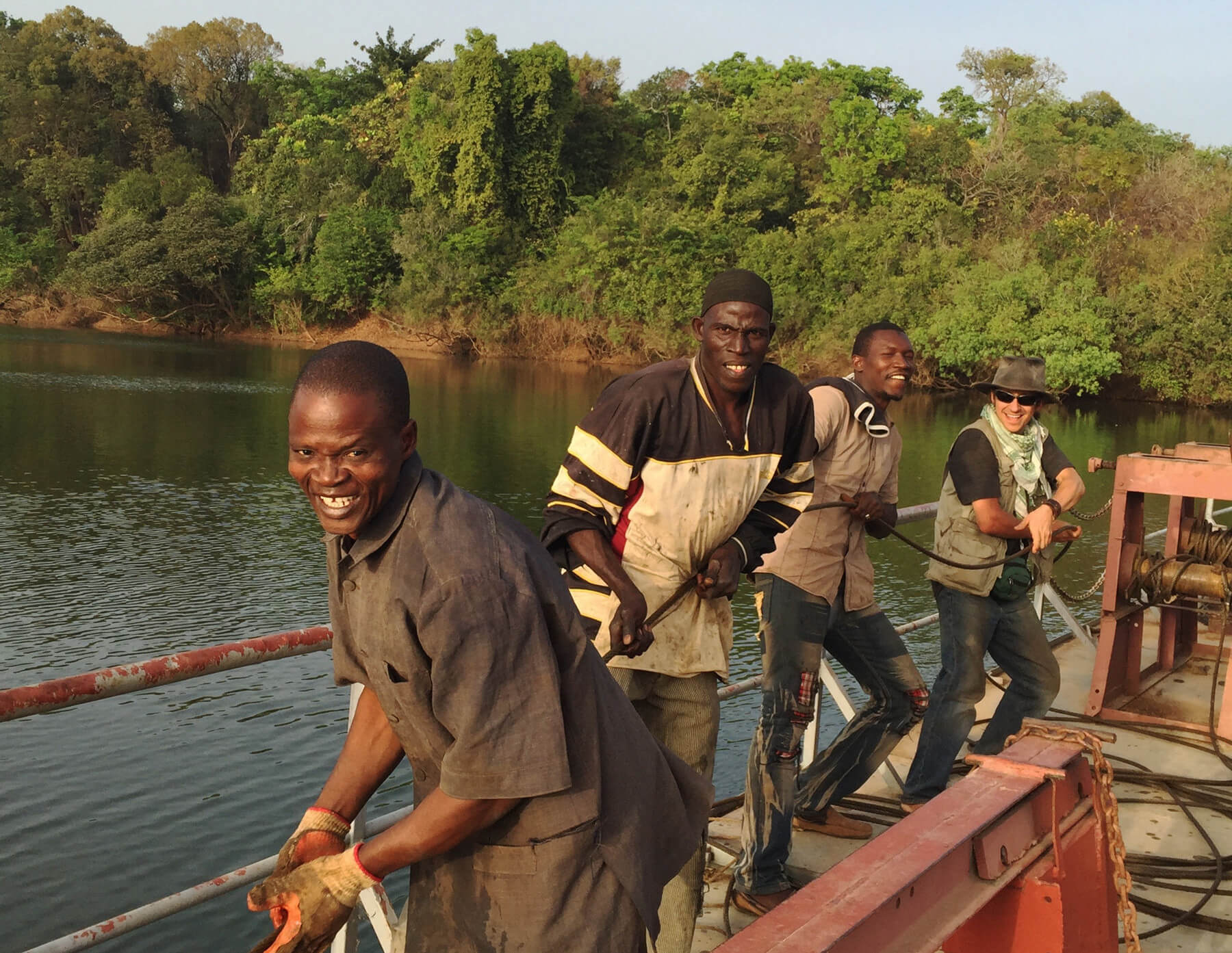 Join Dave for a unique event that combines music and storytelling into a compelling and educational experience for all ages!
Jackson Public Library
Music & Stories from West Africa
Jackson, NH
Time: 4:00 pm
Thursday, July 20, 2023
Sayon Camara and Landaya
For more than a decade, master drummer Sayon Camara from Guinea and his group, *Landaya*, have brought the traditional music of West Africa to audiences throughout New England. Sayon Camara and Landaya
Join Sayon Camara and friends for a participatory drumming performance in Castonguay Square! Sayon Camara is a cultural ambassador for his people, the Malinke of the Sankaran region of Guinea. Sayon is joined by Dave Kobrenski and Grant Ellerbeck. Together they will bring you to the heart of Sayon's culture through drumming, fula flute, bolon, song, dance, and story.
Waterville Creates
Workshop and performance
Waterville, ME
Time: 3:00 pm
Monday, June 12, 2023
Sean Gaskell and Dave Kobrenski (kora and flute)
Music from West Africa and beyond. Sean Gaskell and Dave Kobrenski (kora and flute)

Join Sean and Dave for an enchanting evening of traditional music from West Africa. The kora is a 21-string harp, and the Fula flute or _tambin_ is a unique woodwind from West Africa. Together, these traditional instruments transport the listener to the ancient Mali Empire, with a sound that is timeless and mystical.
Conway Public Library
West African Kora and Fulani Flute
Conway, NH
Time: 6:00 pm
Friday, March 3, 2023
Dave Kobrenski
Artist, musician, and author Dave Kobrenski offers presentations that weave art, music, and storytelling together into an entertaining and informative cultural experience. Dave Kobrenski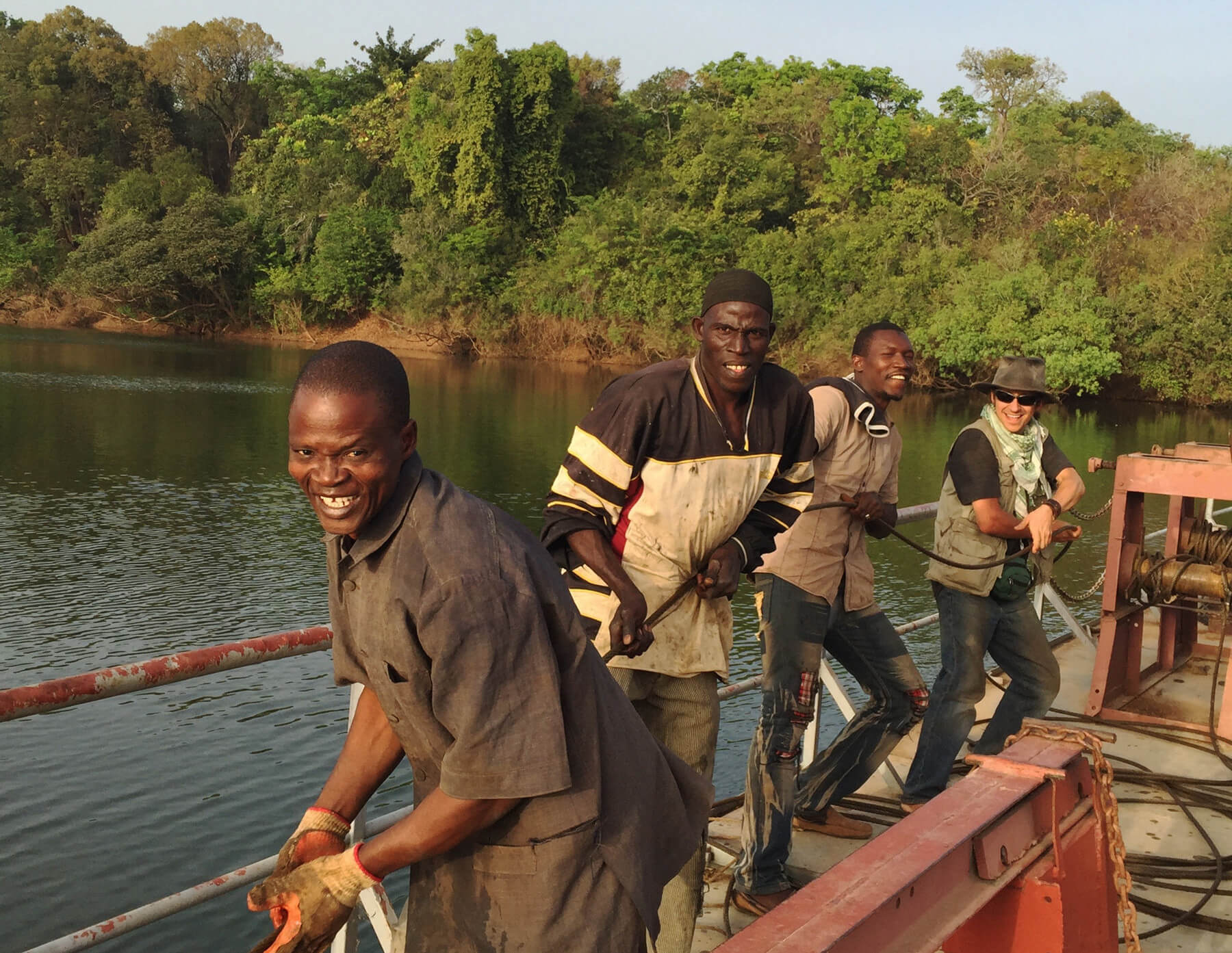 Dave performs on Fula flute with the Grand Rapids Youth Chorus. Performance includes an original composition Dave composed for the chorus, titled "Benkadi".
St. Cecilia Music Center
Grand Rapids Youth Chorus
Grand Rapids, MI
Time: 7:00 pm
Wednesday, February 15, 2023
Dave Kobrenski
Artist, musician, and author Dave Kobrenski offers presentations that weave art, music, and storytelling together into an entertaining and informative cultural experience. Dave Kobrenski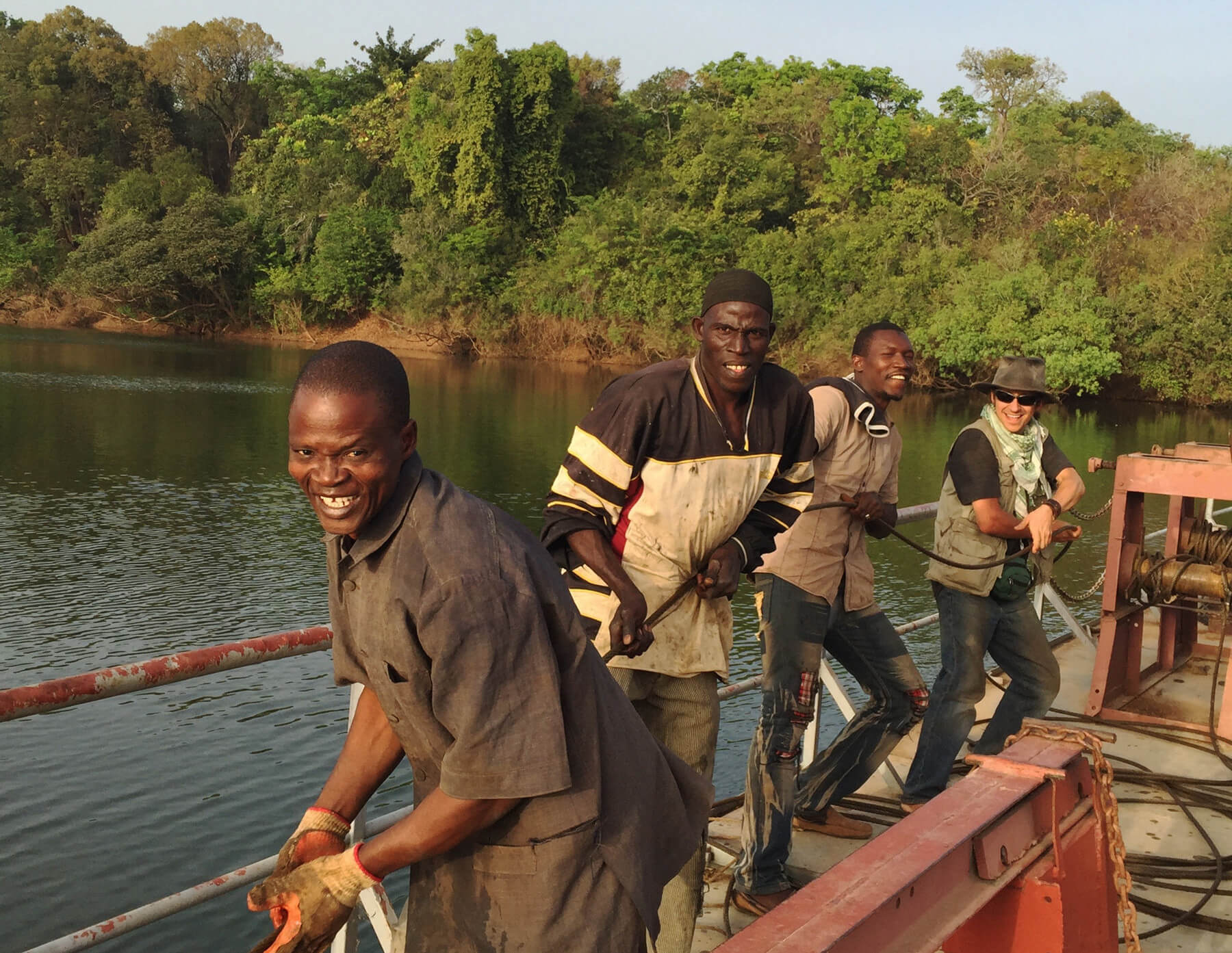 Join Dave for a special performance, presentation, and book reading from his latest book, Finding the Source. Signed copies available along with meet and greet with Dave.
Conway Public Library
"Finding the Source" Presentation and Performance
Conway, NH
Time: 5:00 pm
Thursday, November 10, 2022
Dave Kobrenski
Artist, musician, and author Dave Kobrenski offers presentations that weave art, music, and storytelling together into an entertaining and informative cultural experience. Dave Kobrenski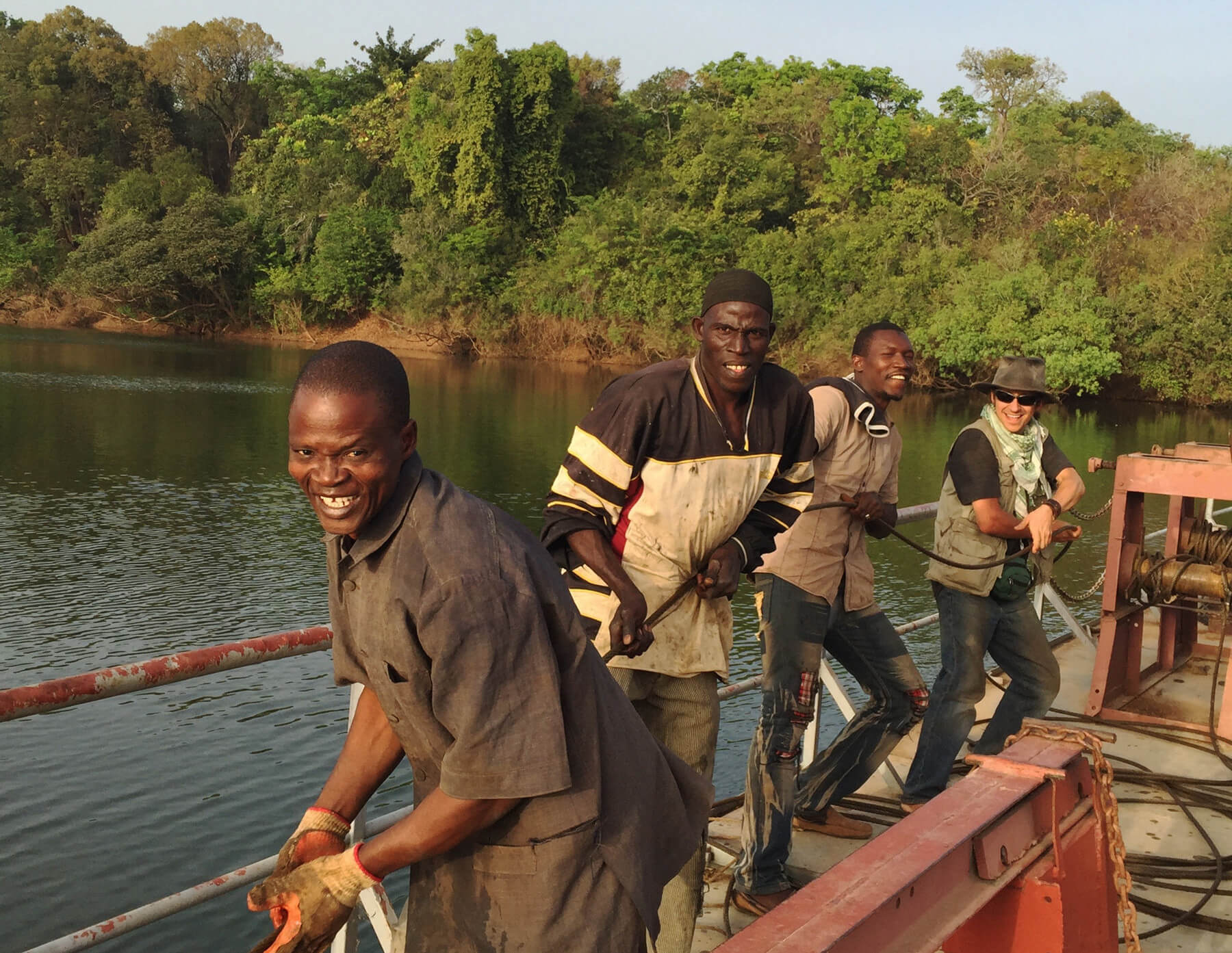 Join Dave for a special musical performance, presentation, and book reading from his latest book, Finding the Source. Signed copies available along with meet and greet with Dave.
Baker Free Library
"Finding the Source" Presentation and Performance
Bow, NH
Time: 6:30 pm
Thursday, October 6, 2022
Dave Kobrenski & Jed Wilson
Dave Kobrenski & Jed Wilson's collaboration brings together traditional West African and contemporary American styles, creating a vibrant and eclectic musical ecosystem. Dave Kobrenski & Jed Wilson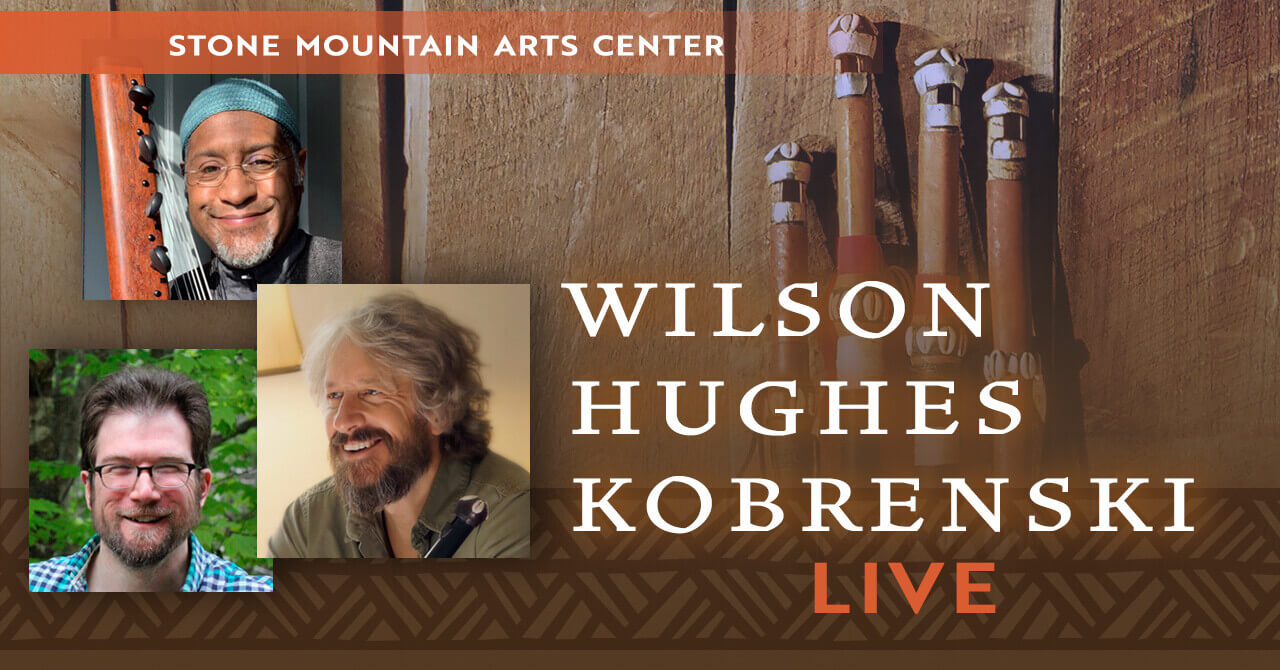 Traditional West African music meets contemporary jazz in a captivating display of virtuosity. Featuring Jed Wilson on piano and Dave Kobrenski on Fula flute and ngoni.
Hermit Woods Winery
Meredith, NH
Time: 6:00 pm
Tuesday, October 4, 2022
Dave Kobrenski
Artist, musician, and author Dave Kobrenski offers presentations that weave art, music, and storytelling together into an entertaining and informative cultural experience. Dave Kobrenski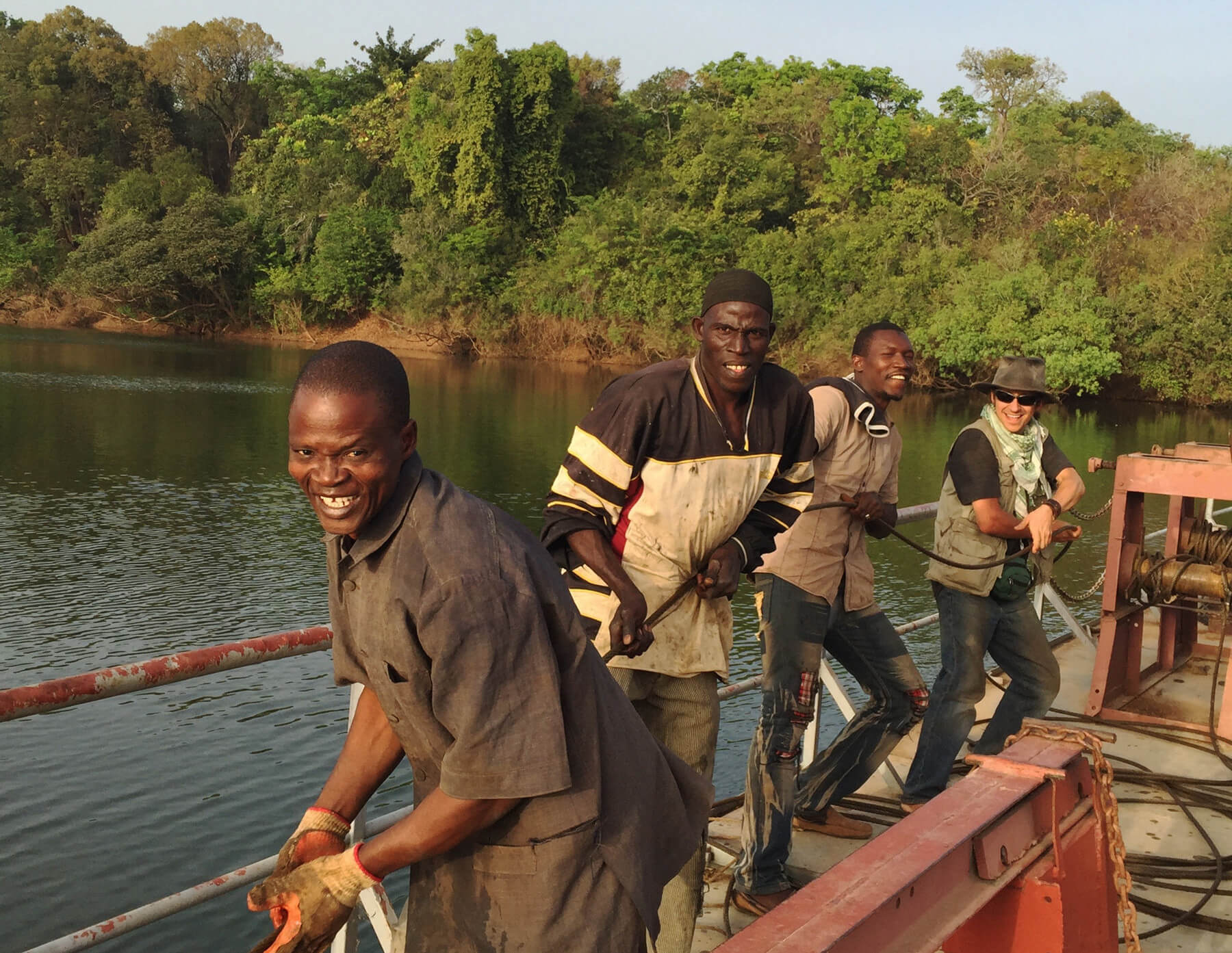 Join Dave for a special performance, multi-media presentation, and book reading from his latest book, _Finding the Source_. Signed copies available along with meet and greet with Dave.
Epsom Public Library
"Stories, Art and Music from West Africa" Presentation and Performance
Epsom, NH
Time: 6:30 pm
Saturday, September 17, 2022
Dave Kobrenski Trio featuring Tom Robinson and Tim Gilmore
Jazz grooves meet the rhythms and sounds of West Africa, with Dave Kobrenski (ngoni, Fula flute), Tom Robinson (keys), and Tim Gilmore (drums). Dave Kobrenski Trio
Join local author, musician and artist Dave Kobrenski and Zimbabwean winemaker Tinashe Nyamudoka for a special evening of tastes, sights and sounds from the African continent. Jazz grooves meet the rhythms and sounds of West Africa, with Dave Kobrenski (ngoni, Fula flute), Tom Robinson (keys), and Tim Gilmore (drums). Dave will also talk about his travels in West Africa, present his new book, and have artwork on display.
Public House on Page Hill
A Taste of Africa: 4-Course Musical Dinner + Wine, Art, & Book Event
Tamworth, NH
Time: 5:00 pm
Friday, September 16, 2022
Wilson/Kobrenski/Gilmore
Dave Kobrenski & Jed Wilson's collaboration brings together traditional West African and contemporary American styles, creating a vibrant and eclectic musical ecosystem. Dave Kobrenski & Jed Wilson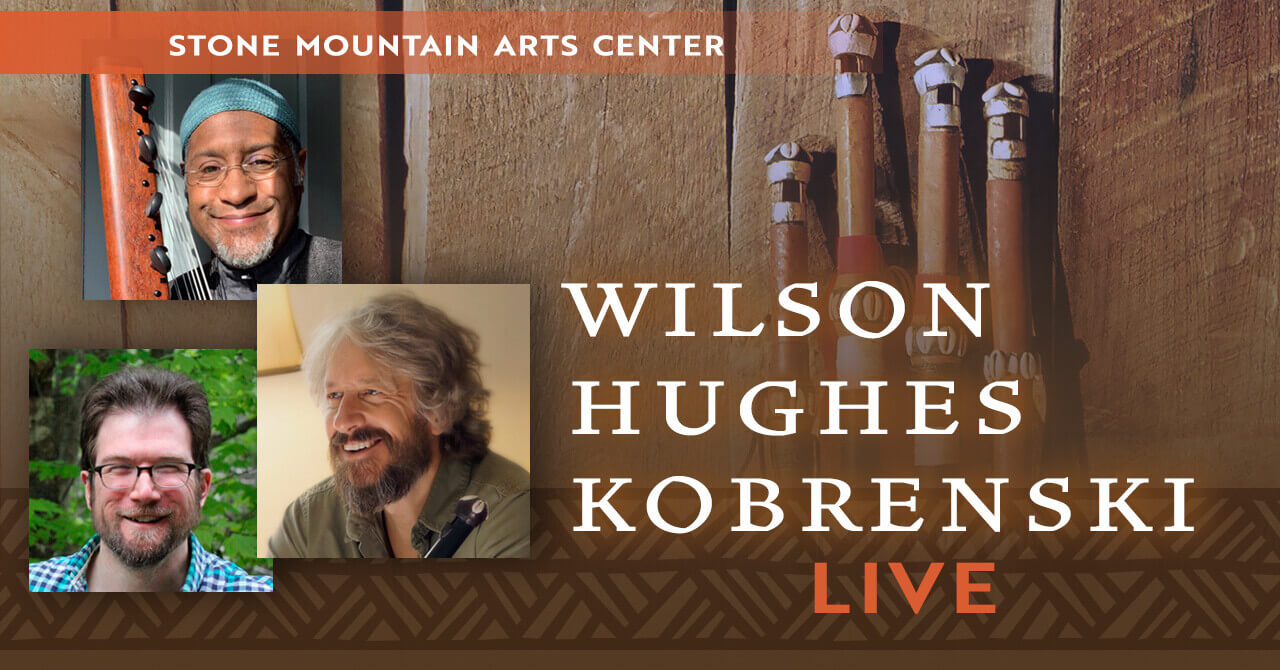 Cancelled.
St. Lawrence Arts
Portland, ME
Time: 7:00 pm
Saturday, August 20, 2022
Dave Kobrenski
Artist, musician, and author Dave Kobrenski offers presentations that weave art, music, and storytelling together into an entertaining and informative cultural experience. Dave Kobrenski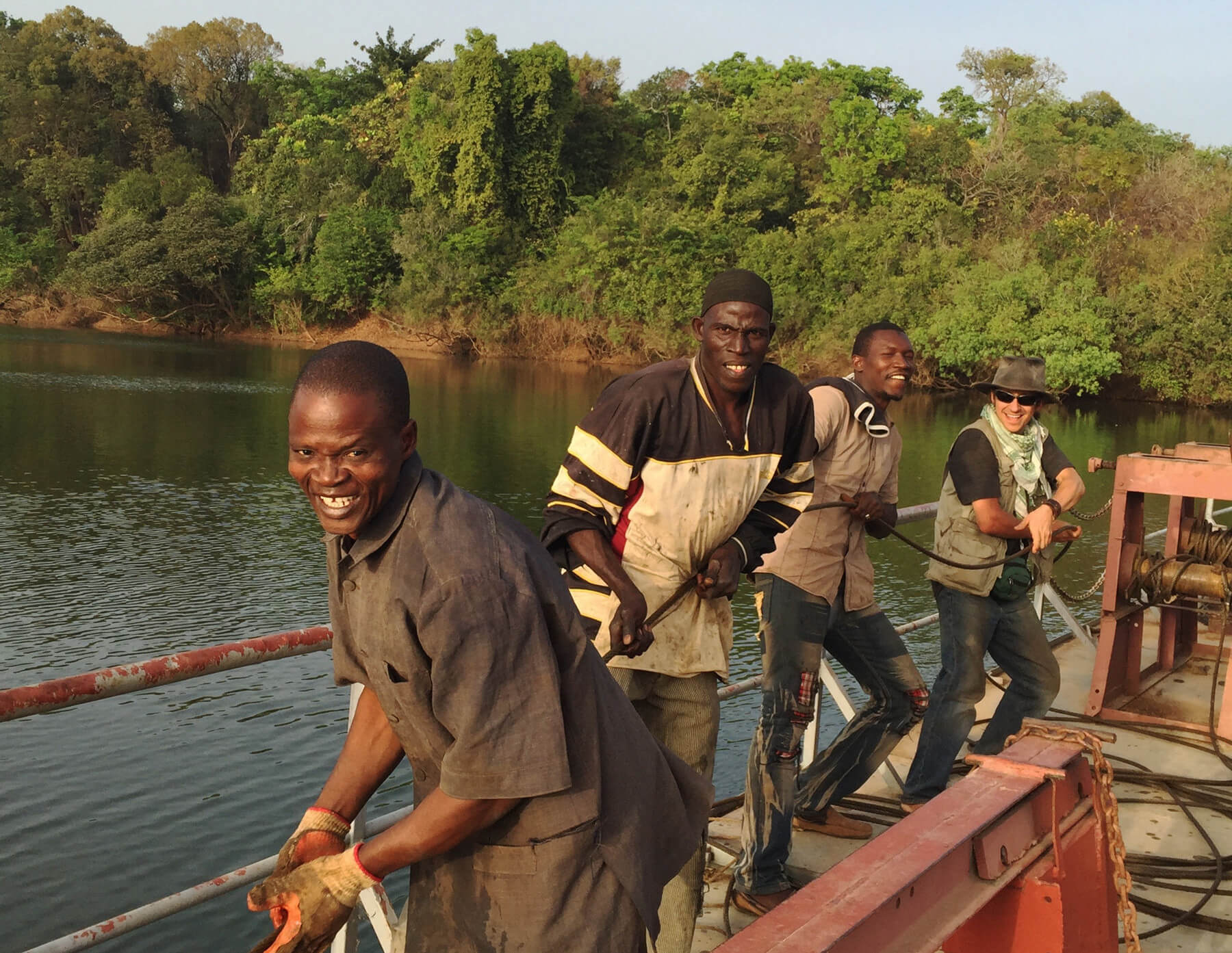 Join Dave for a special performance, presentation, and book reading from his latest book, Finding the Source. Signed copies available along with meet and greet with Dave.
Jackson Public Library
"Finding the Source" Presentation and Performance
Jackson, NH
Time: 4:00 pm
Saturday, April 30, 2022
Wilson/Hughes/Kobrenski Trio
Dave Kobrenski & Jed Wilson's collaboration brings together traditional West African and contemporary American styles, creating a vibrant and eclectic musical ecosystem. Dave Kobrenski & Jed Wilson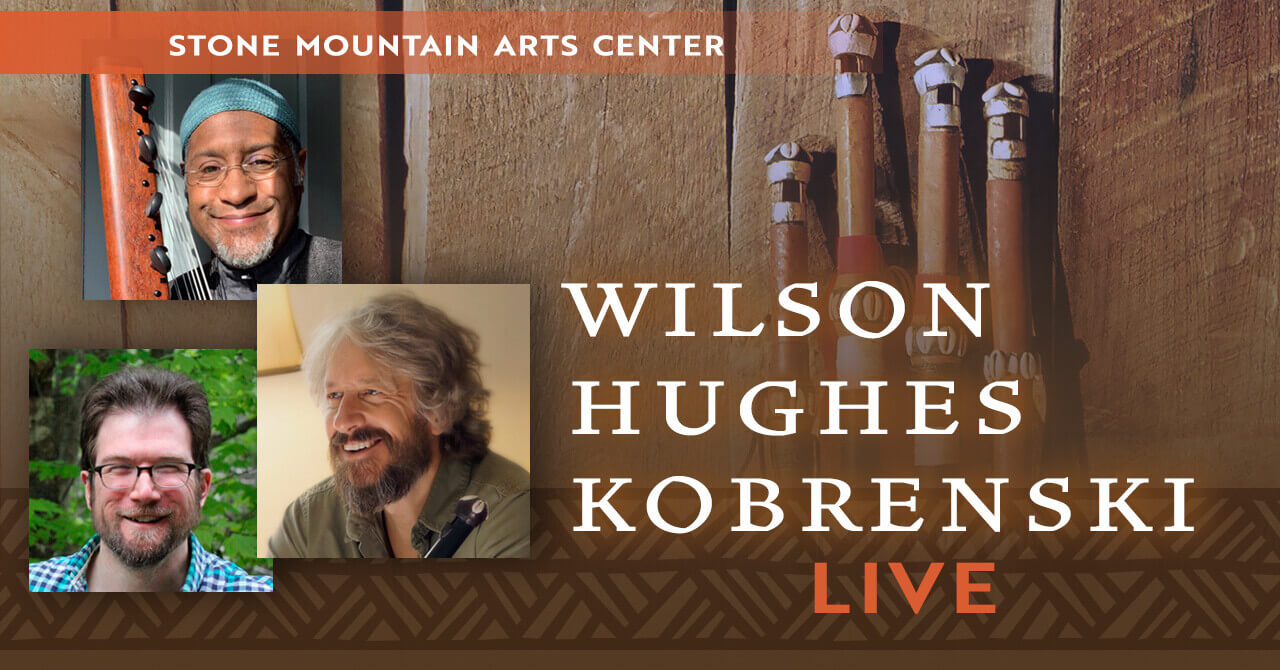 Traditional West African music meets contemporary jazz. Featuring John Hughes on kora, Jed Wilson on piano, and Dave Kobrenski on Fula flute. Join us for a joyful evening of great food and boundary-crossing music that will both enchant and delight. Dave will also be celebrating the launch of his new book.
Stone Mountain Arts Center
A Five Course Musical Dinner / Book Launch Event
Brownfield, ME
Time: 6:00 pm
Friday, April 29, 2022
Dave Kobrenski
Artist, musician, and author Dave Kobrenski offers presentations that weave art, music, and storytelling together into an entertaining and informative cultural experience. Dave Kobrenski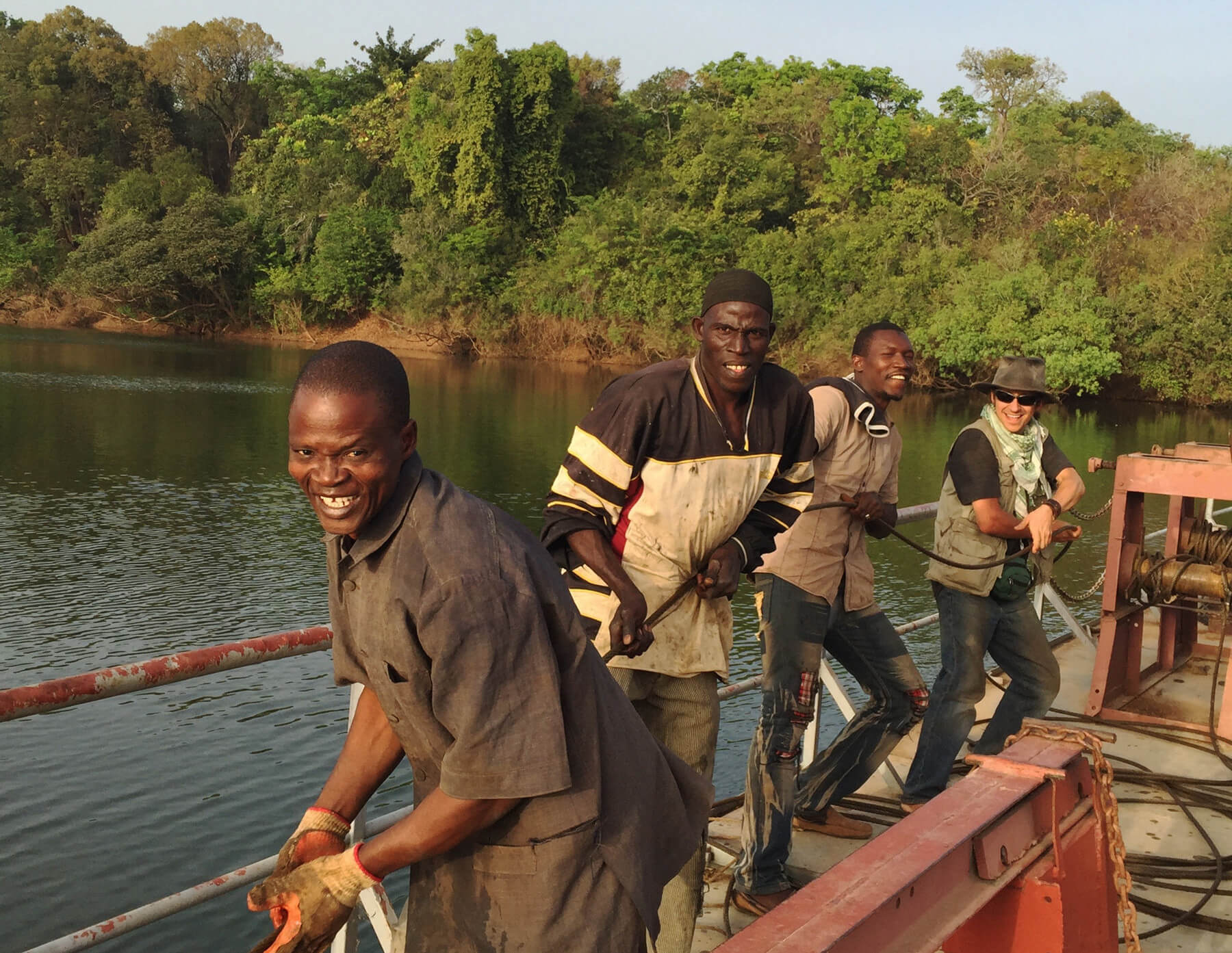 Join me for a special music demonstration, Q&A, and short performance as I present my latest book, _Find the Source_. I'll have books available for signing. Hope to meet you there!
Toadstool Bookshop
Book Reading and Performance
Keene, NH
Time: 6:00 pm
Friday, April 22, 2022
Wilson/Kobrenski/Steer Trio
Dave Kobrenski & Jed Wilson's collaboration brings together traditional West African and contemporary American styles, creating a vibrant and eclectic musical ecosystem. Dave Kobrenski & Jed Wilson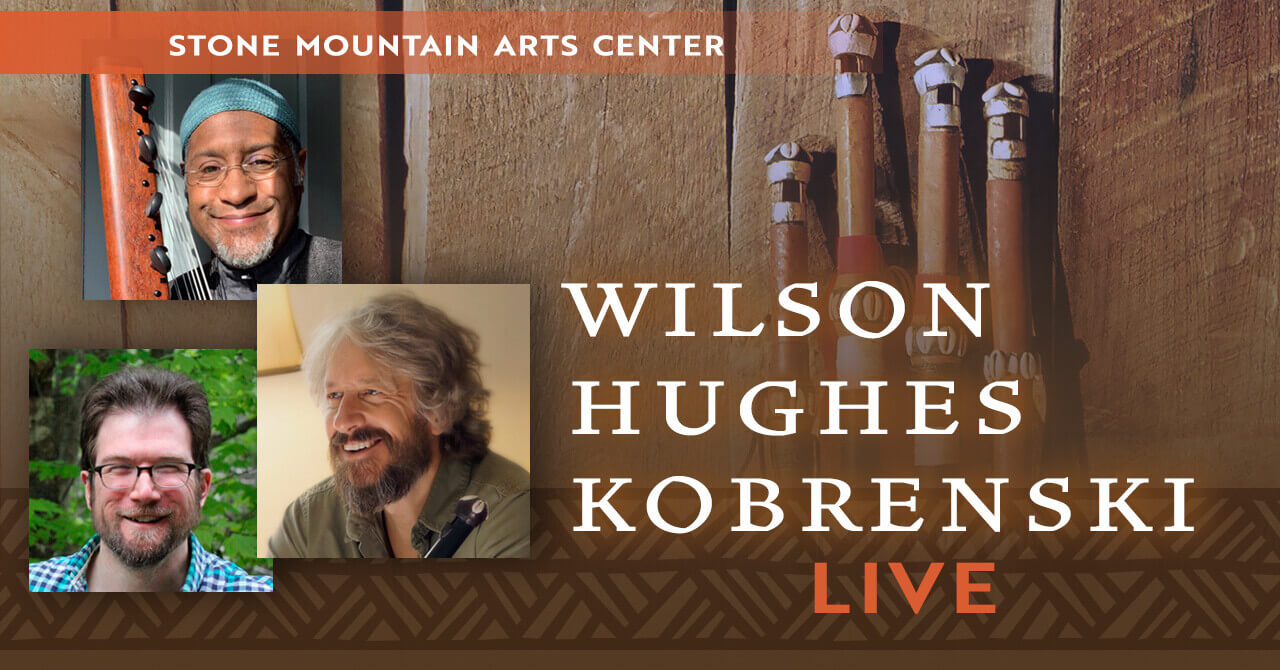 Music featuring Jed Wilson on piano, Dave Kobrenski on Fula flute and ngoni, and Jared Steer on drums. Followed by book reading and meet-and-greet with Dave. Signed copies of _Finding the Source_ available. Beverages served at the Playhouse Bar.
M & D Playhouse + Bar
"Finding the Source" Book Launch Celebration
North Conway, NH
Time: 7:00 pm
Saturday, June 27, 2020
7oddSeven
7oddSeven is a daring musical ensemble that draws inspiration from world music, jazz, and rock, while artfully navigating total group improvisation. The band — Mike Rossi (electric bass), Tim Gilmore (drums), Randy Roos (electric guitar), Dave Kobrenski (percussion and flute), Jared Steer (drums), Jon Lorentz (saxophone and voice), and Tom Robinson (electric keyboard) — invites you to witness the creative process in an engaging and original format where audience reaction and encouragement will determine the outcome of the song. 7oddSeven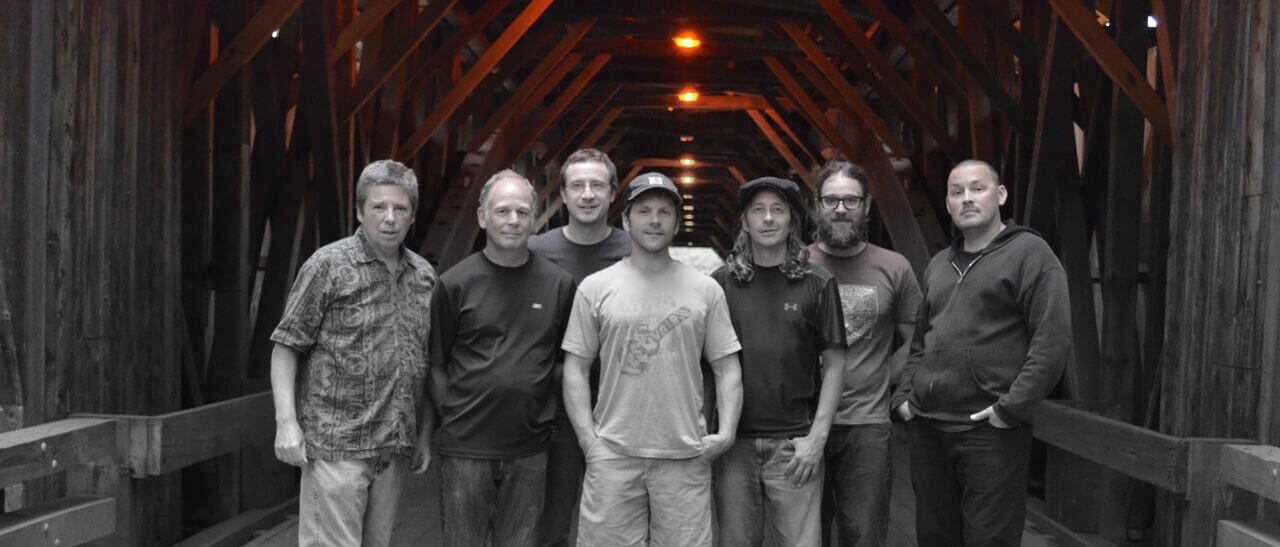 Blue
Portland, ME
Time: 8:00 pm
Monday, April 6, 2020
7oddSeven
7oddSeven is a daring musical ensemble that draws inspiration from world music, jazz, and rock, while artfully navigating total group improvisation. The band — Mike Rossi (electric bass), Tim Gilmore (drums), Randy Roos (electric guitar), Dave Kobrenski (percussion and flute), Jared Steer (drums), Jon Lorentz (saxophone and voice), and Tom Robinson (electric keyboard) — invites you to witness the creative process in an engaging and original format where audience reaction and encouragement will determine the outcome of the song. 7oddSeven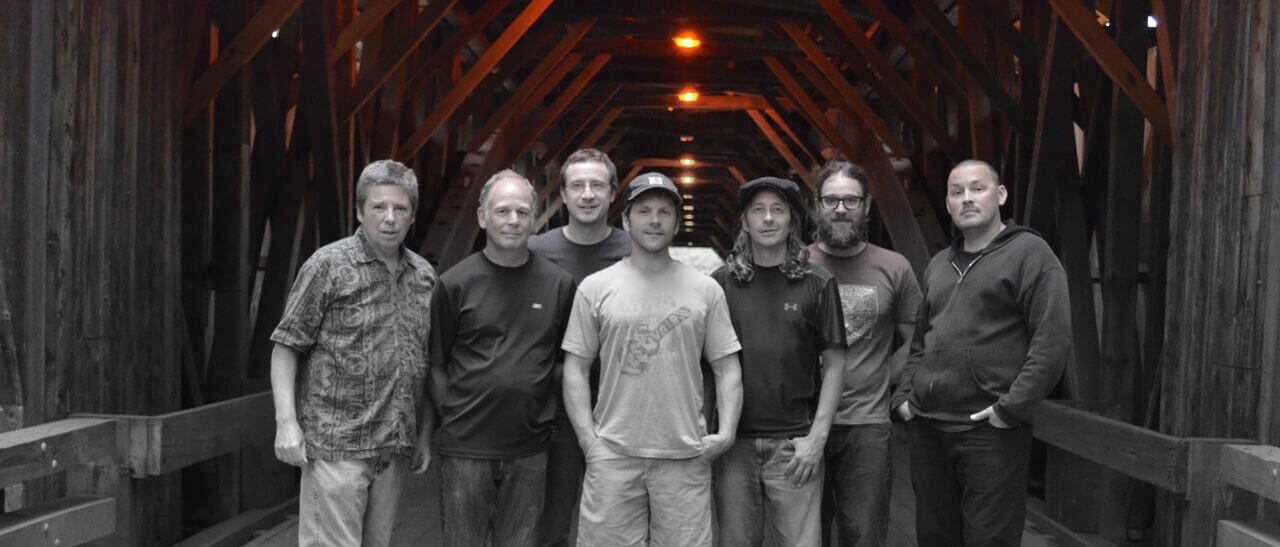 Covered Bridge Farm Table
Campton, NH
Time: 8:00 pm
Friday, March 6, 2020
Donkilo! Afro Funk
Donkilo! blends traditional instruments like the Fula flute, 10-string kamalen'goni and djembe, with guitar, bass, sax and more — creating a sound that is fresh and daring, with live performances that transport audiences to previously unchartered musical territories. Donkilo! Afro Funk
The Loading Dock
$10, all ages, doors at 7:30, BYOB with 21+ valid ID
Littleton, NH
Time: 8:00 pm
Monday, March 2, 2020
7oddSeven
7oddSeven is a daring musical ensemble that draws inspiration from world music, jazz, and rock, while artfully navigating total group improvisation. The band — Mike Rossi (electric bass), Tim Gilmore (drums), Randy Roos (electric guitar), Dave Kobrenski (percussion and flute), Jared Steer (drums), Jon Lorentz (saxophone and voice), and Tom Robinson (electric keyboard) — invites you to witness the creative process in an engaging and original format where audience reaction and encouragement will determine the outcome of the song. 7oddSeven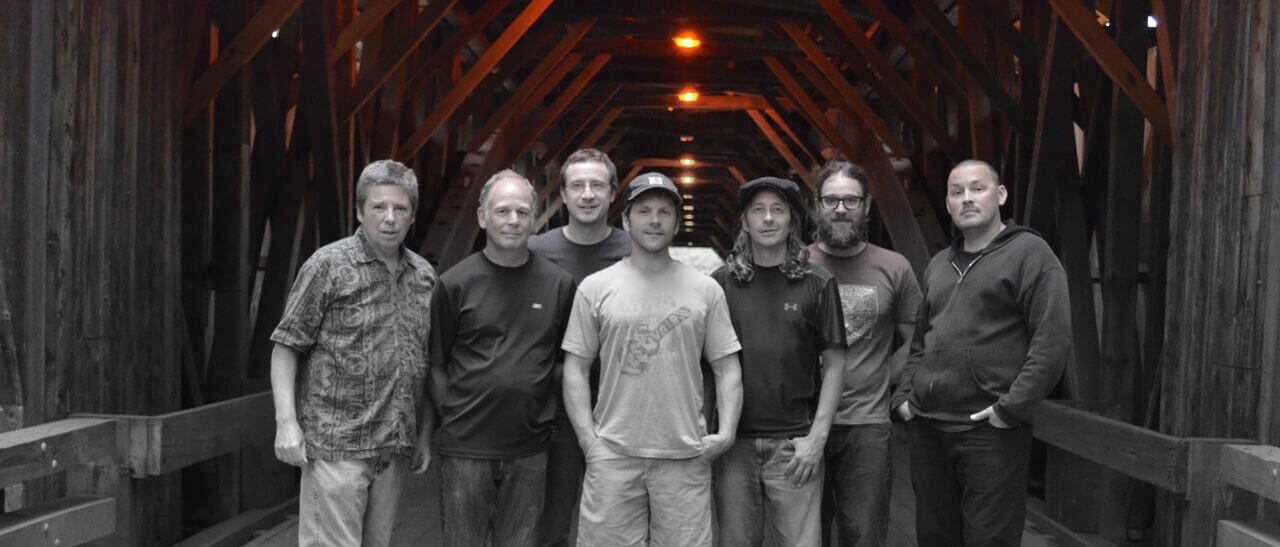 Covered Bridge Farm Table
Campton, NH
Time: 8:00 pm
Friday, November 29, 2019
7oddSeven
7oddSeven is a daring musical ensemble that draws inspiration from world music, jazz, and rock, while artfully navigating total group improvisation. The band — Mike Rossi (electric bass), Tim Gilmore (drums), Randy Roos (electric guitar), Dave Kobrenski (percussion and flute), Jared Steer (drums), Jon Lorentz (saxophone and voice), and Tom Robinson (electric keyboard) — invites you to witness the creative process in an engaging and original format where audience reaction and encouragement will determine the outcome of the song. 7oddSeven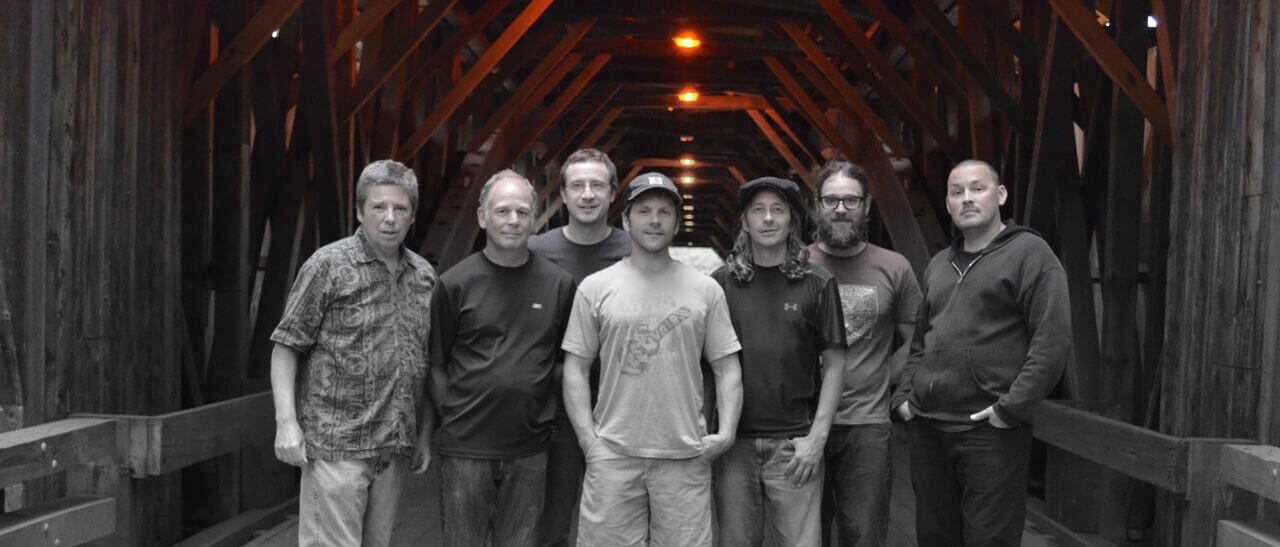 Covered Bridge Farm Table
Campton, NH
Time: 8:00 pm
Monday, November 4, 2019
7oddSeven
7oddSeven is a daring musical ensemble that draws inspiration from world music, jazz, and rock, while artfully navigating total group improvisation. The band — Mike Rossi (electric bass), Tim Gilmore (drums), Randy Roos (electric guitar), Dave Kobrenski (percussion and flute), Jared Steer (drums), Jon Lorentz (saxophone and voice), and Tom Robinson (electric keyboard) — invites you to witness the creative process in an engaging and original format where audience reaction and encouragement will determine the outcome of the song. 7oddSeven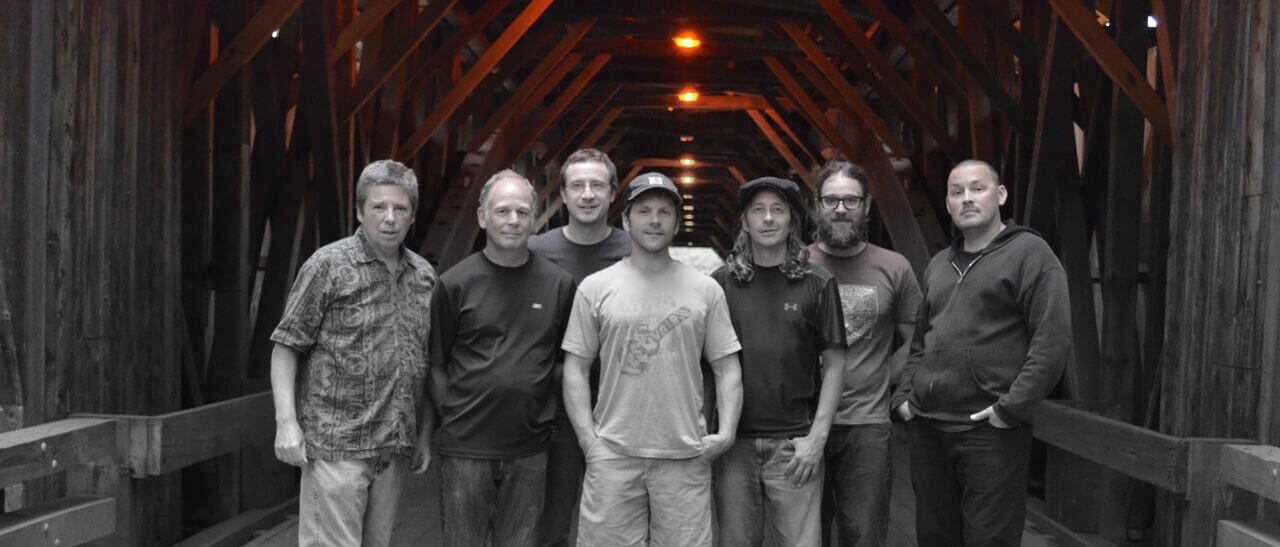 Covered Bridge Farm Table
Campton, NH
Time: 8:00 pm
Monday, October 7, 2019
7oddSeven
7oddSeven is a daring musical ensemble that draws inspiration from world music, jazz, and rock, while artfully navigating total group improvisation. The band — Mike Rossi (electric bass), Tim Gilmore (drums), Randy Roos (electric guitar), Dave Kobrenski (percussion and flute), Jared Steer (drums), Jon Lorentz (saxophone and voice), and Tom Robinson (electric keyboard) — invites you to witness the creative process in an engaging and original format where audience reaction and encouragement will determine the outcome of the song. 7oddSeven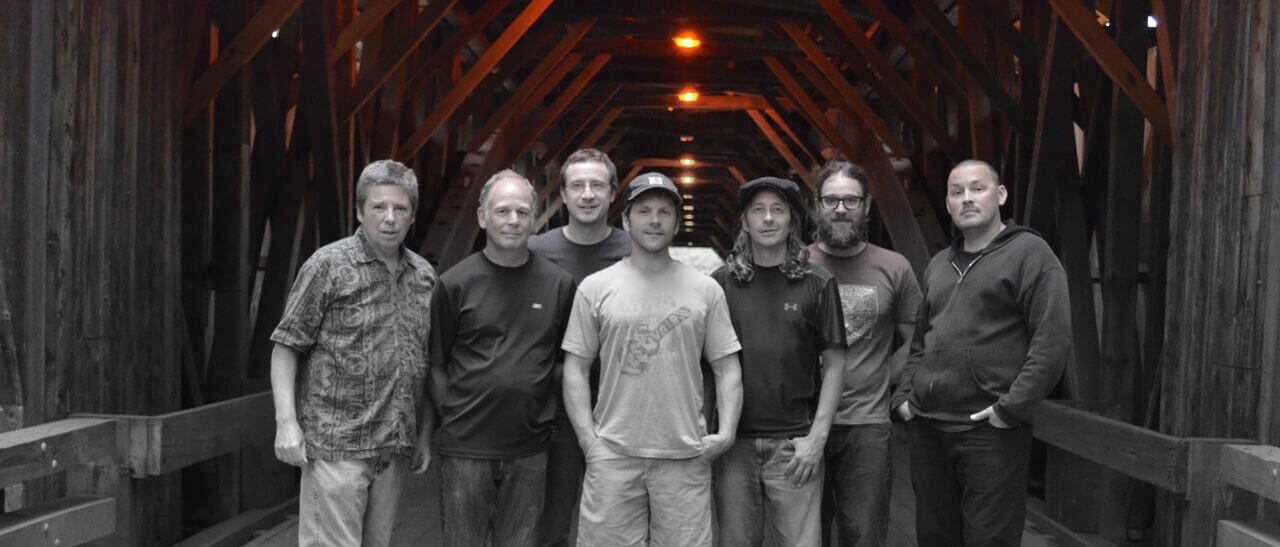 Covered Bridge Farm Table
Campton, NH
Time: 8:00 pm
Saturday, October 5, 2019
Dave Kobrenski & Jed Wilson
Dave Kobrenski & Jed Wilson's collaboration brings together traditional West African and contemporary American styles, creating a vibrant and eclectic musical ecosystem. Dave Kobrenski & Jed Wilson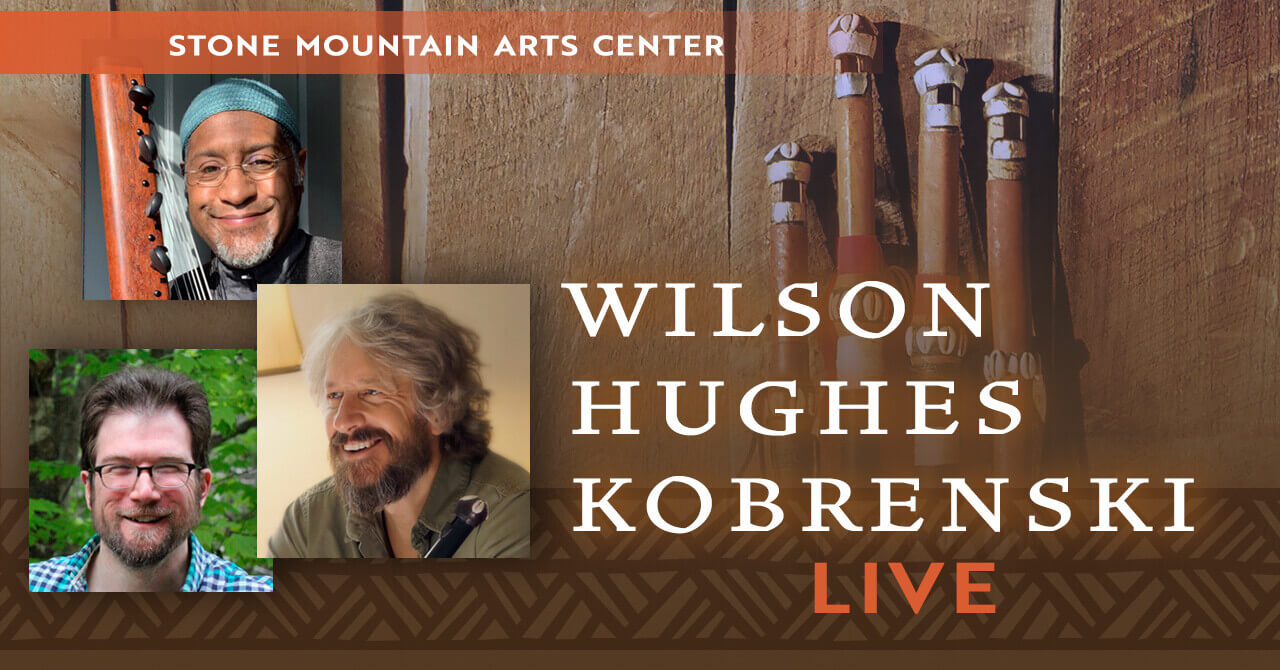 Jed Wilson (piano), Dave Kobrenski (Fula flute, kamalengoni, and djembe), Jared Steer (drums)
Rek'-Lis Brewing Company
Bethlehem, NH
Time: 6:30 pm
Monday, September 2, 2019
7oddSeven
7oddSeven is a daring musical ensemble that draws inspiration from world music, jazz, and rock, while artfully navigating total group improvisation. The band — Mike Rossi (electric bass), Tim Gilmore (drums), Randy Roos (electric guitar), Dave Kobrenski (percussion and flute), Jared Steer (drums), Jon Lorentz (saxophone and voice), and Tom Robinson (electric keyboard) — invites you to witness the creative process in an engaging and original format where audience reaction and encouragement will determine the outcome of the song. 7oddSeven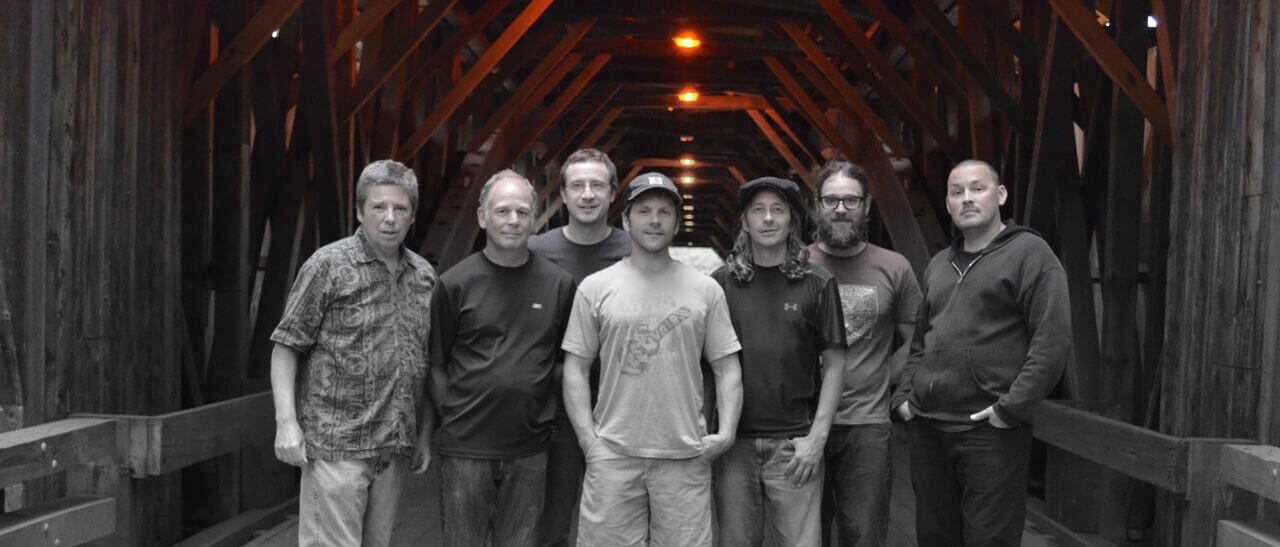 Covered Bridge Farm Table
Campton, NH
Time: 8:00 pm
Monday, August 5, 2019
7oddSeven
7oddSeven is a daring musical ensemble that draws inspiration from world music, jazz, and rock, while artfully navigating total group improvisation. The band — Mike Rossi (electric bass), Tim Gilmore (drums), Randy Roos (electric guitar), Dave Kobrenski (percussion and flute), Jared Steer (drums), Jon Lorentz (saxophone and voice), and Tom Robinson (electric keyboard) — invites you to witness the creative process in an engaging and original format where audience reaction and encouragement will determine the outcome of the song. 7oddSeven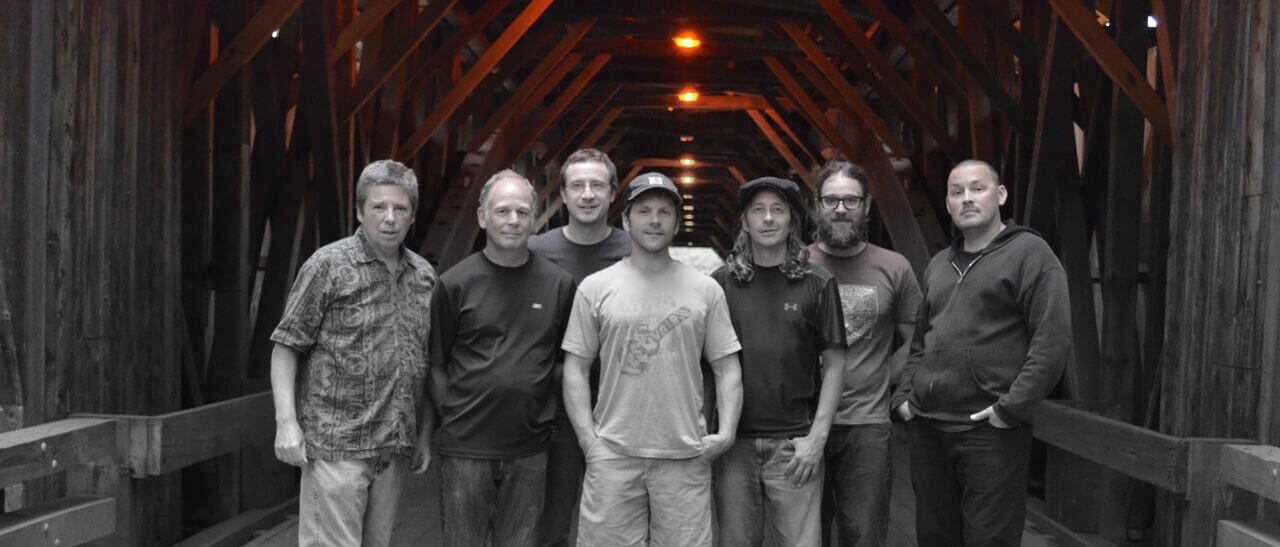 Covered Bridge Farm Table
Campton, NH
Time: 8:00 pm
Friday, July 26, 2019
Dave Kobrenski & Jed Wilson
Dave Kobrenski & Jed Wilson's collaboration brings together traditional West African and contemporary American styles, creating a vibrant and eclectic musical ecosystem. Dave Kobrenski & Jed Wilson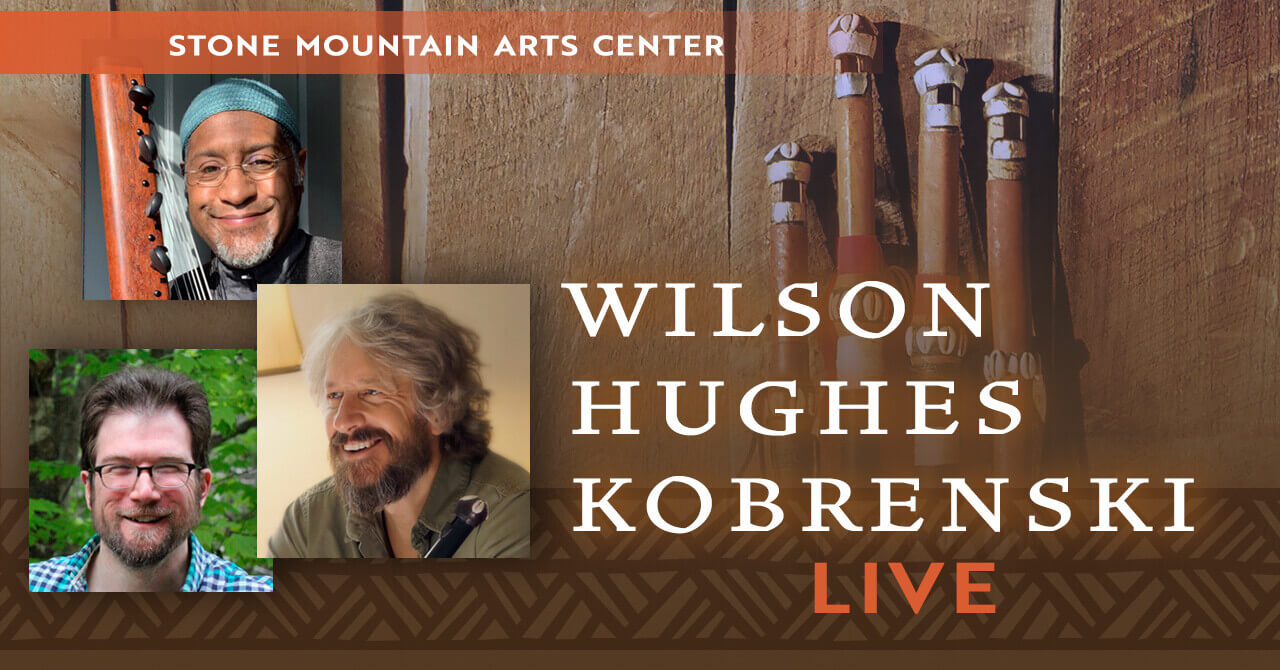 St. Lawrence Arts
Portland, ME
Time: 7:00 pm
Saturday, July 13, 2019
Donkilo! Afro Funk
Donkilo! blends traditional instruments like the Fula flute, 10-string kamalen'goni and djembe, with guitar, bass, sax and more — creating a sound that is fresh and daring, with live performances that transport audiences to previously unchartered musical territories. Donkilo! Afro Funk
Mead Base Conservation Center
Center Sandwich, NH
Time: 7:00 pm
Monday, July 1, 2019
7oddSeven
7oddSeven is a daring musical ensemble that draws inspiration from world music, jazz, and rock, while artfully navigating total group improvisation. The band — Mike Rossi (electric bass), Tim Gilmore (drums), Randy Roos (electric guitar), Dave Kobrenski (percussion and flute), Jared Steer (drums), Jon Lorentz (saxophone and voice), and Tom Robinson (electric keyboard) — invites you to witness the creative process in an engaging and original format where audience reaction and encouragement will determine the outcome of the song. 7oddSeven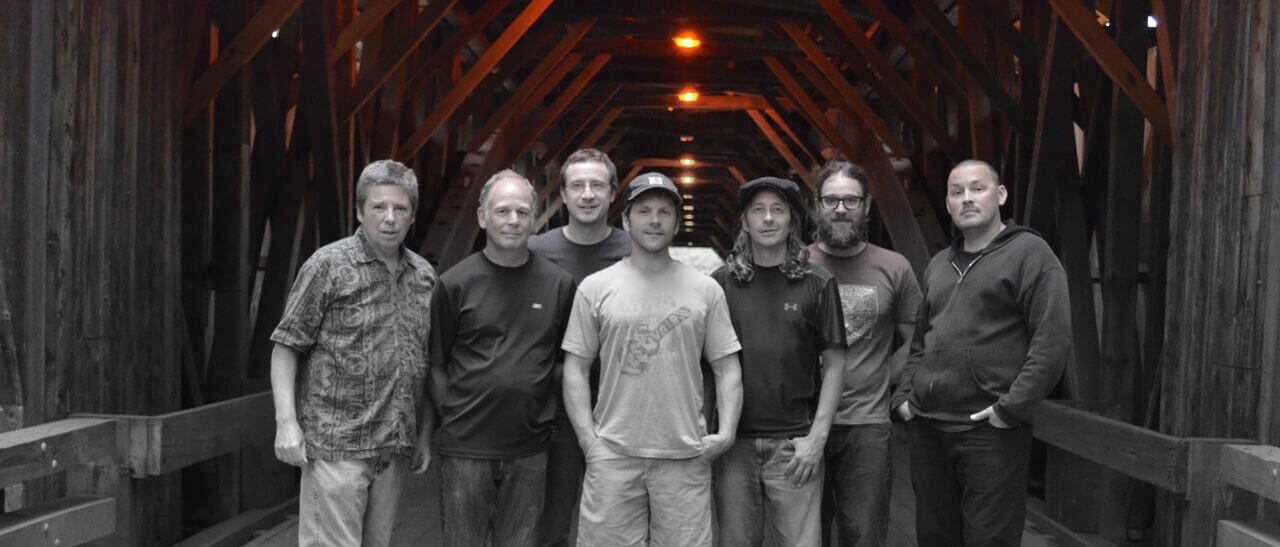 Covered Bridge Farm Table
Campton, NH
Time: 8:00 pm
Thursday, June 27, 2019
Dave Kobrenski & Jed Wilson
Dave Kobrenski & Jed Wilson's collaboration brings together traditional West African and contemporary American styles, creating a vibrant and eclectic musical ecosystem. Dave Kobrenski & Jed Wilson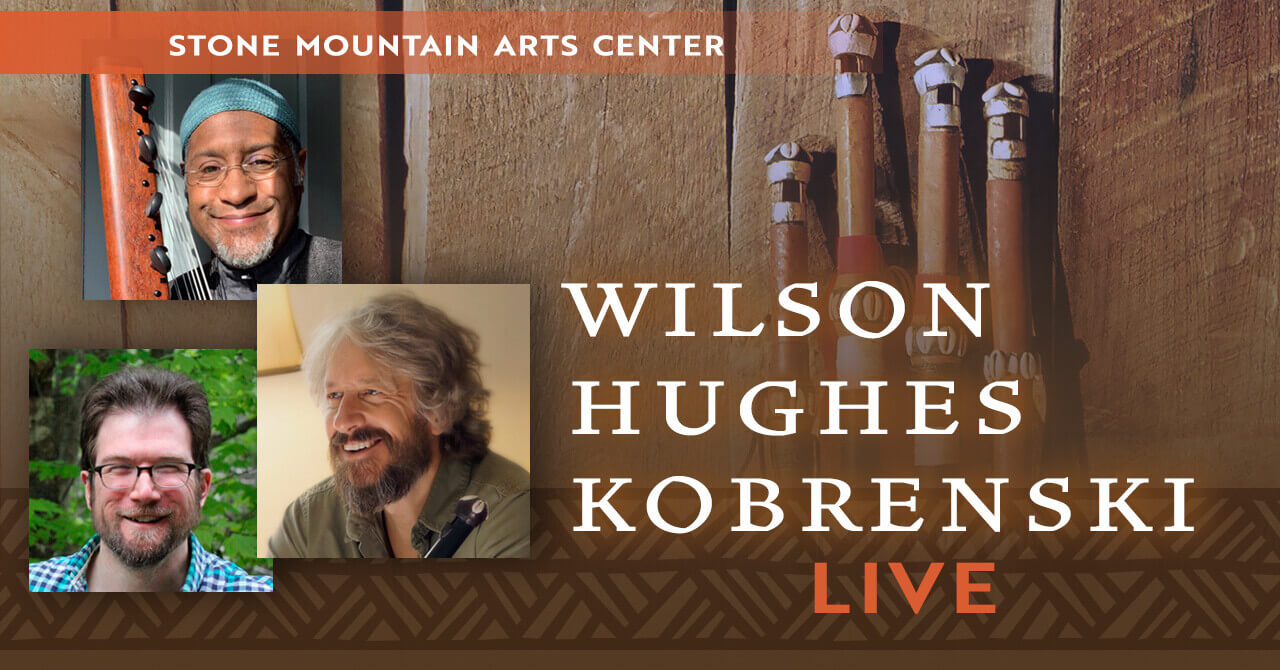 Brick Church for the Performing Arts
Lovell, ME
Time: 7:00 pm
Friday, May 10, 2019
Dave Kobrenski & Jed Wilson
Dave Kobrenski & Jed Wilson's collaboration brings together traditional West African and contemporary American styles, creating a vibrant and eclectic musical ecosystem. Dave Kobrenski & Jed Wilson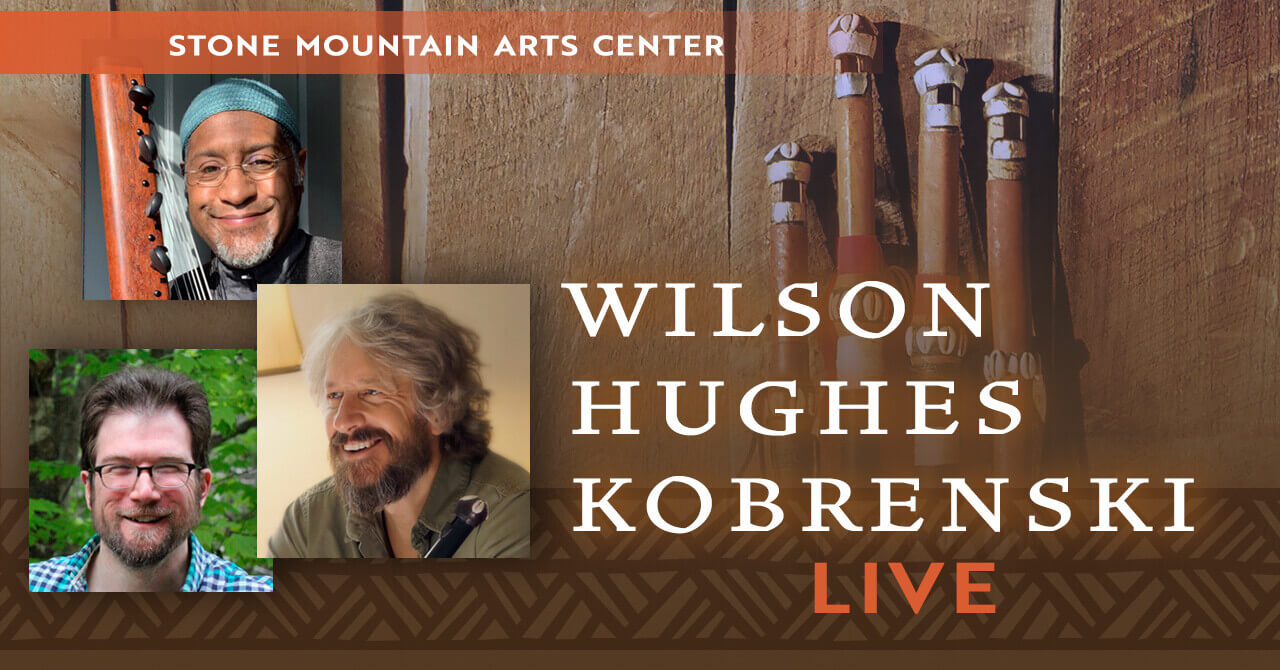 Wilson/Kobrenski/Steer Trio
Rek'-Lis Brewing Company
Bethlehem, NH
Time: 6:30 pm
Friday, May 3, 2019
Dave Kobrenski & Jed Wilson
Dave Kobrenski & Jed Wilson's collaboration brings together traditional West African and contemporary American styles, creating a vibrant and eclectic musical ecosystem. Dave Kobrenski & Jed Wilson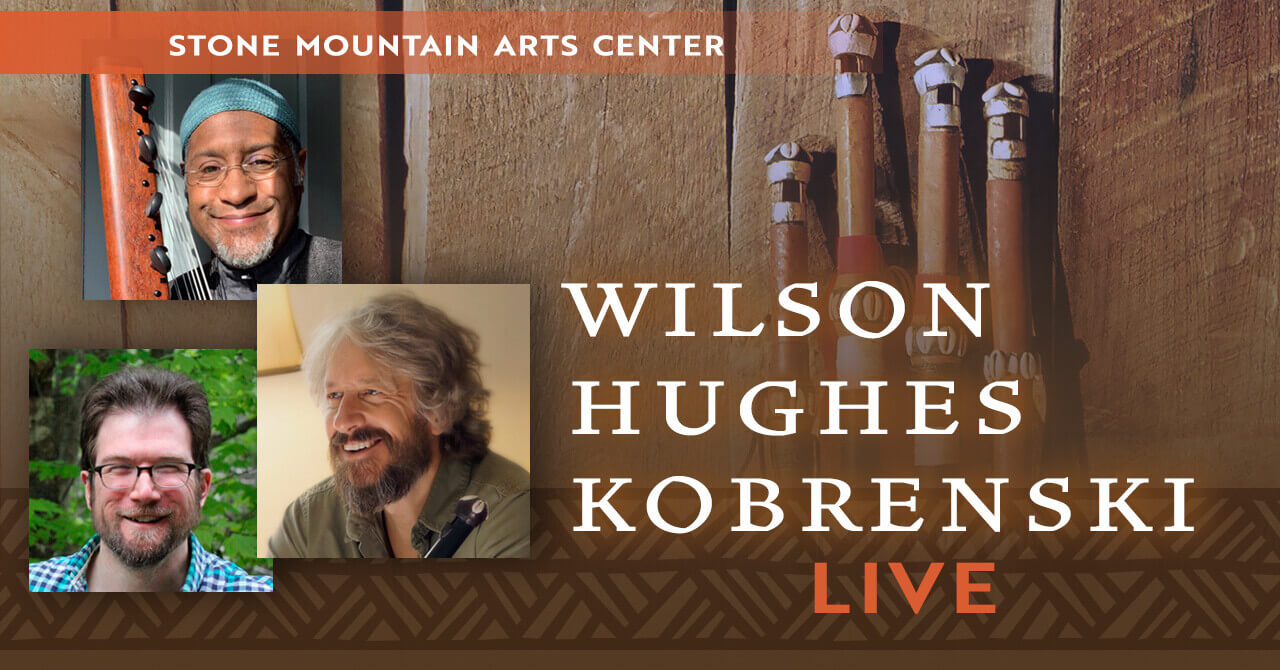 Wilson/Kobrenski/Bryan Trio
Leura Hill Eastman Performing Arts Center
Bradley Backstage series
Fryeburg, ME
Time: 7:30 pm
Friday, March 29, 2019
7oddSeven
7oddSeven is a daring musical ensemble that draws inspiration from world music, jazz, and rock, while artfully navigating total group improvisation. The band — Mike Rossi (electric bass), Tim Gilmore (drums), Randy Roos (electric guitar), Dave Kobrenski (percussion and flute), Jared Steer (drums), Jon Lorentz (saxophone and voice), and Tom Robinson (electric keyboard) — invites you to witness the creative process in an engaging and original format where audience reaction and encouragement will determine the outcome of the song. 7oddSeven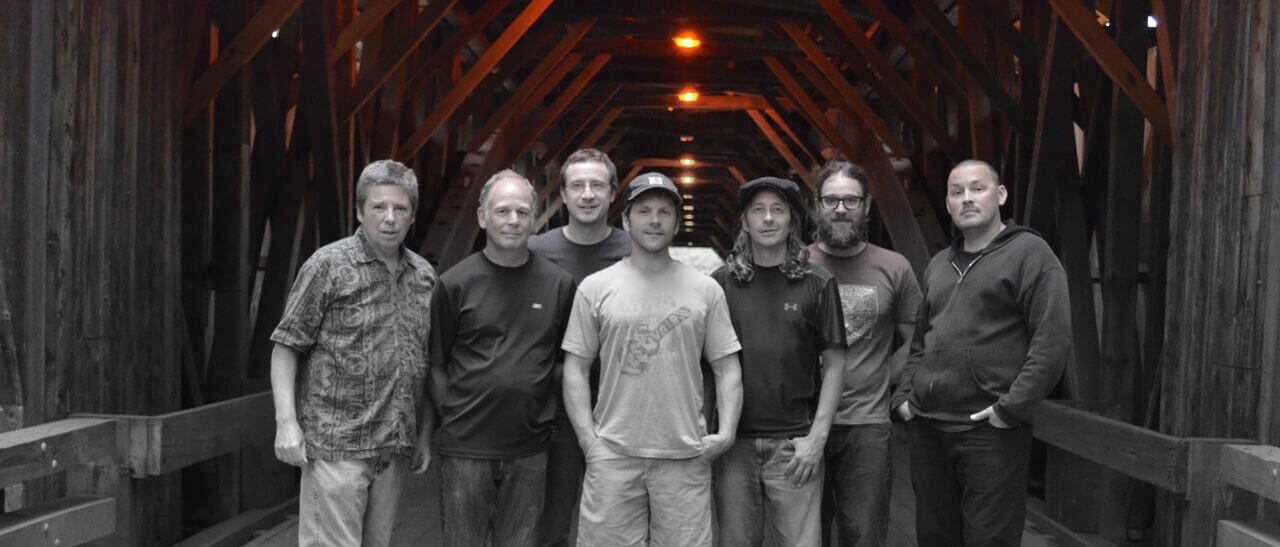 Covered Bridge Farm Table
Campton, NH
Time: 8:00 pm
Saturday, March 23, 2019
Dave Kobrenski & Jed Wilson
Dave Kobrenski & Jed Wilson's collaboration brings together traditional West African and contemporary American styles, creating a vibrant and eclectic musical ecosystem. Dave Kobrenski & Jed Wilson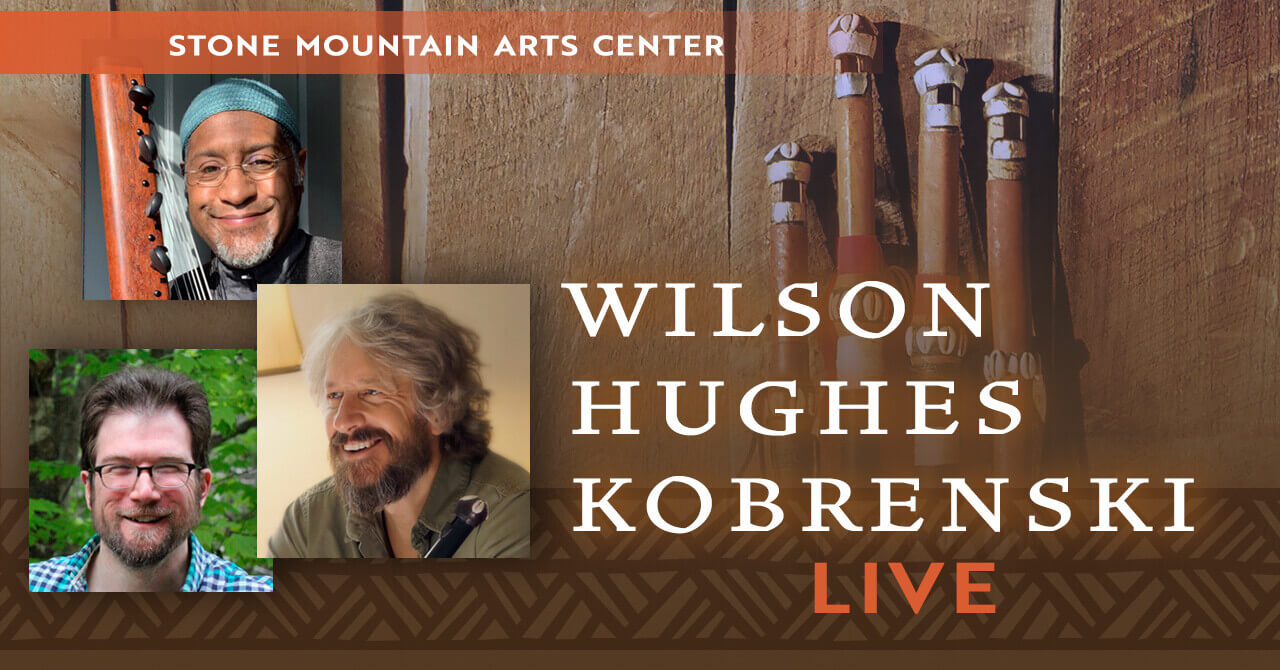 Wilson/Kobrenski/Steer Trio
Rek'-Lis Brewing Company
Bethlehem, NH
Time: 6:30 pm
Saturday, February 23, 2019
Dave Kobrenski & Jed Wilson
Dave Kobrenski & Jed Wilson's collaboration brings together traditional West African and contemporary American styles, creating a vibrant and eclectic musical ecosystem. Dave Kobrenski & Jed Wilson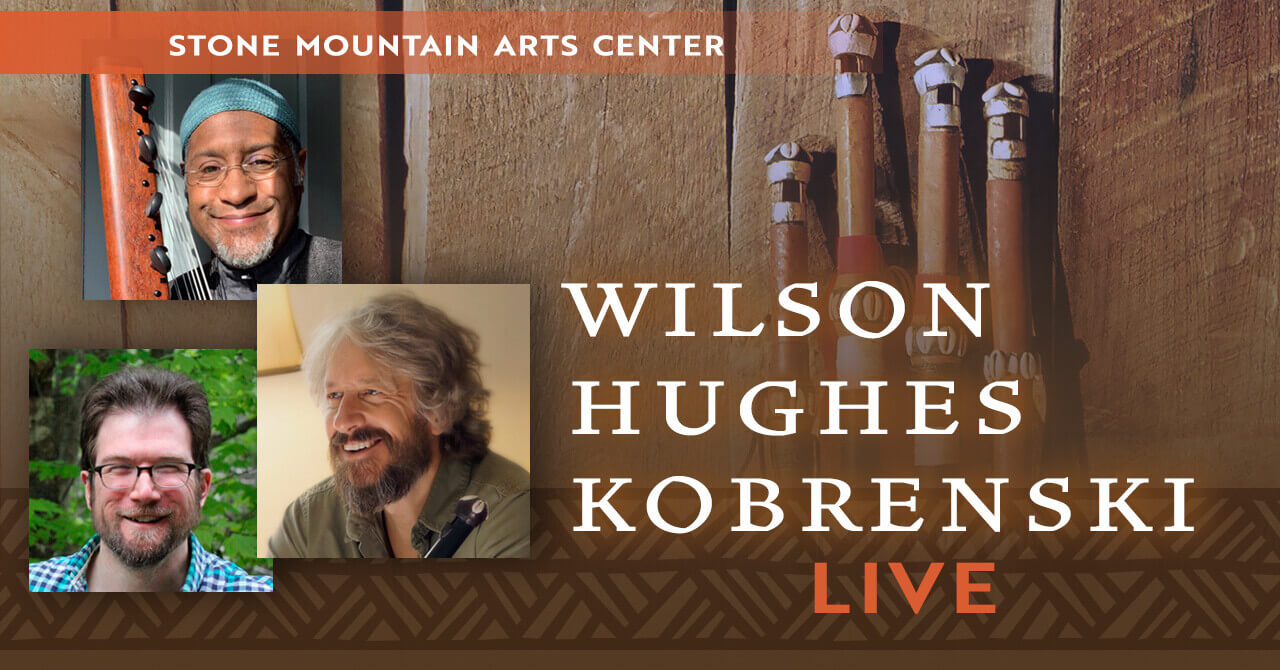 The Hayloft at Dragonfly Barn
Bridgton, ME
Time: 7:30 pm