Bookmark this page for an up-to-date listing of musical performances and cultural presentations with Dave Kobrenski and friends.
Sign up for the monthly newsletter to be notified of upcoming shows in your area:
Tuesday, October 4 @ 6:30 pm
"Stories, Art and Music from West Africa" Presentation and Performance
Dave Kobrenski
Artist, musician, and author Dave Kobrenski offers presentations that weave art, music, and storytelling together into an entertaining and informative cultural experience.
Dave Kobrenski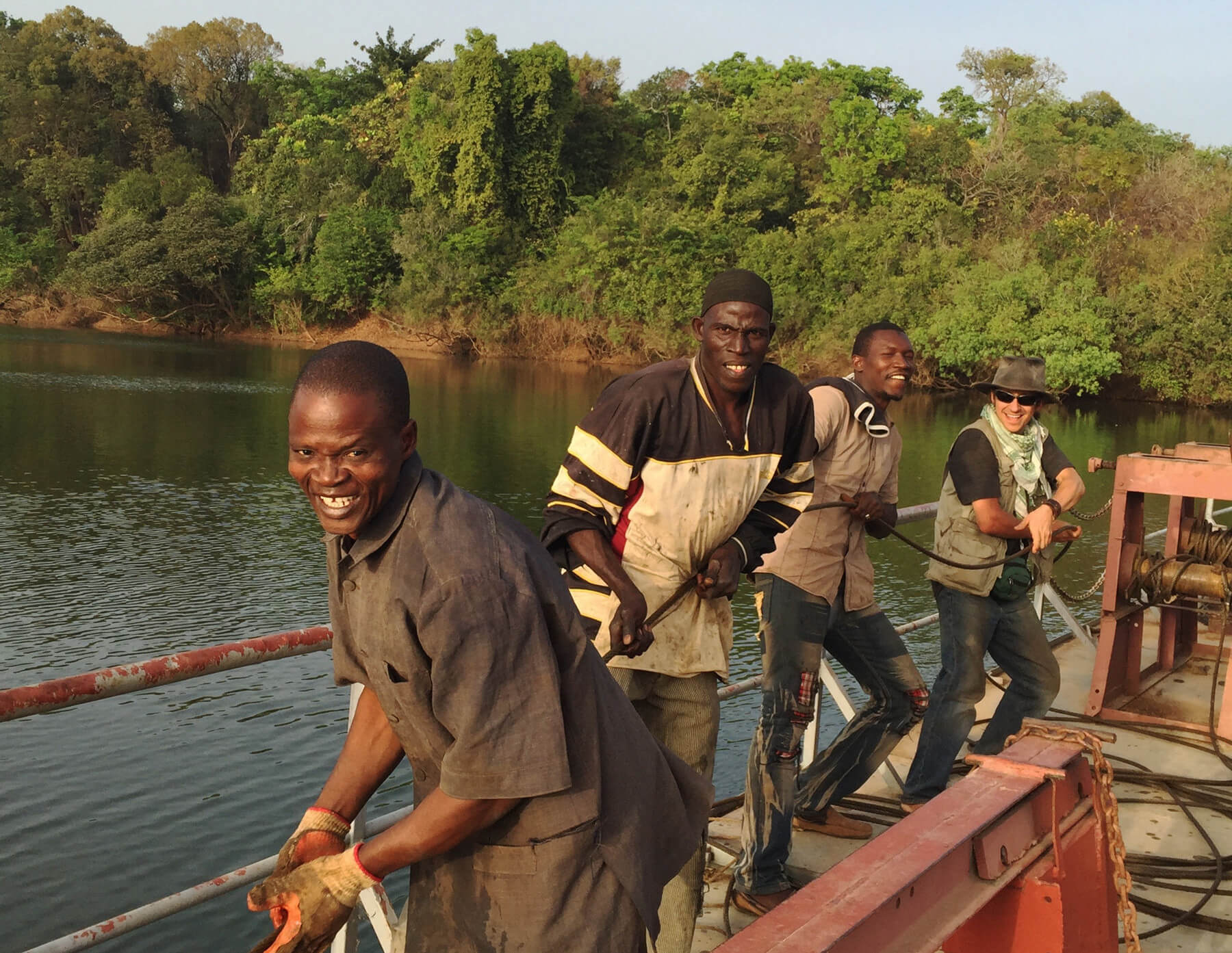 Join Dave for a special performance, multi-media presentation, and book reading from his latest book, Finding the Source. Signed copies available along with meet and greet with Dave.
---
Thursday, October 6 @ 6pm
Dave Kobrenski & Jed Wilson
Dave Kobrenski & Jed Wilson's collaboration brings together traditional West African and contemporary American styles, creating a vibrant and eclectic musical ecosystem.
Dave Kobrenski & Jed Wilson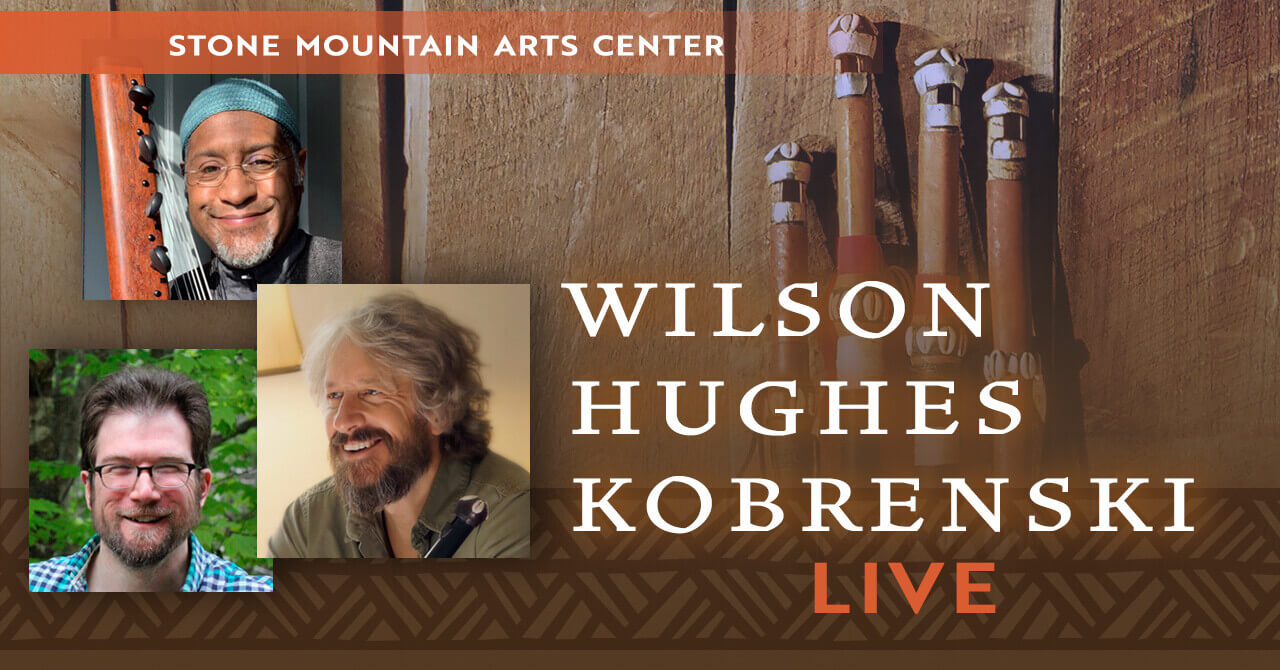 Traditional West African music meets contemporary jazz in a captivating display of virtuosity. Featuring Jed Wilson on piano and Dave Kobrenski on Fula flute and ngoni.
Saturday, September 17, 2022
Dave Kobrenski Trio featuring Tom Robinson and Tim Gilmore
Jazz grooves meet the rhythms and sounds of West Africa, with Dave Kobrenski (ngoni, Fula flute), Tom Robinson (keys), and Tim Gilmore (drums). Dave Kobrenski Trio
Join local author, musician and artist Dave Kobrenski and Zimbabwean winemaker Tinashe Nyamudoka for a special evening of tastes, sights and sounds from the African continent. Jazz grooves meet the rhythms and sounds of West Africa, with Dave Kobrenski (ngoni, Fula flute), Tom Robinson (keys), and Tim Gilmore (drums). Dave will also talk about his travels in West Africa, present his new book, and have artwork on display.
Public House on Page Hill
A Taste of Africa: 4-Course Musical Dinner + Wine, Art, & Book Event
Tamworth, NH
Time: 5:00 pm
Friday, September 16, 2022
Wilson/Kobrenski/Gilmore
Dave Kobrenski & Jed Wilson's collaboration brings together traditional West African and contemporary American styles, creating a vibrant and eclectic musical ecosystem. Dave Kobrenski & Jed Wilson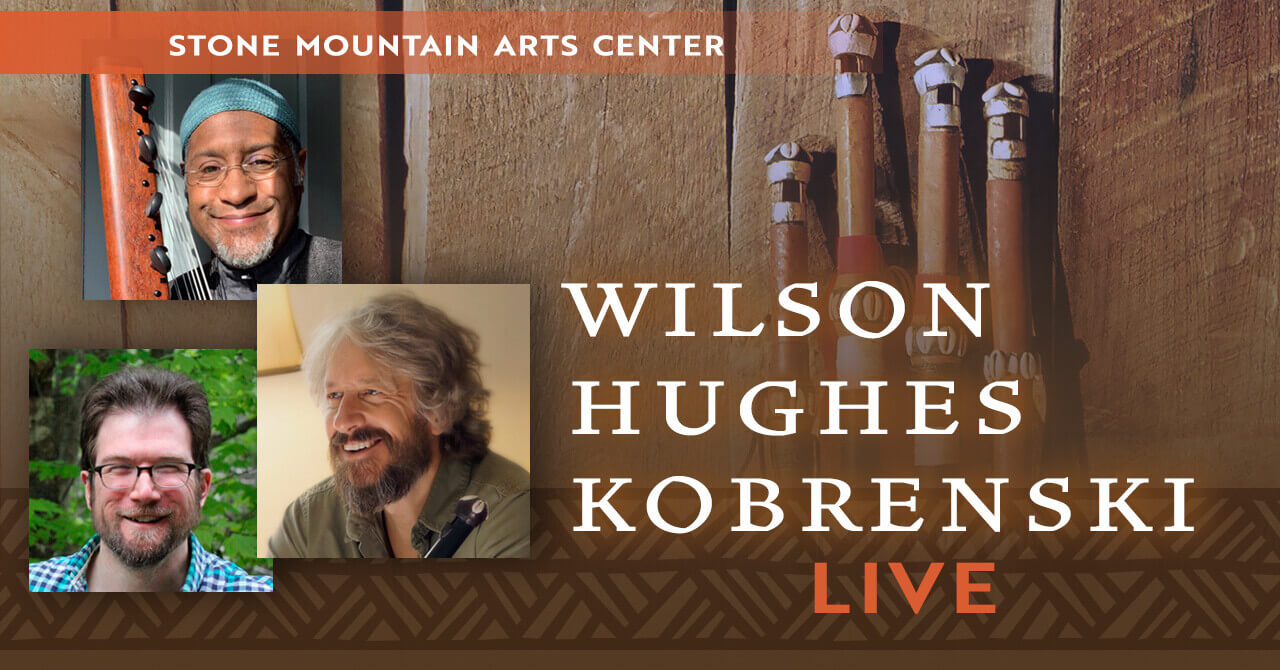 Cancelled.
St. Lawrence Arts
Portland, ME
Time: 7:00 pm
Saturday, August 20, 2022
Dave Kobrenski
Artist, musician, and author Dave Kobrenski offers presentations that weave art, music, and storytelling together into an entertaining and informative cultural experience. Dave Kobrenski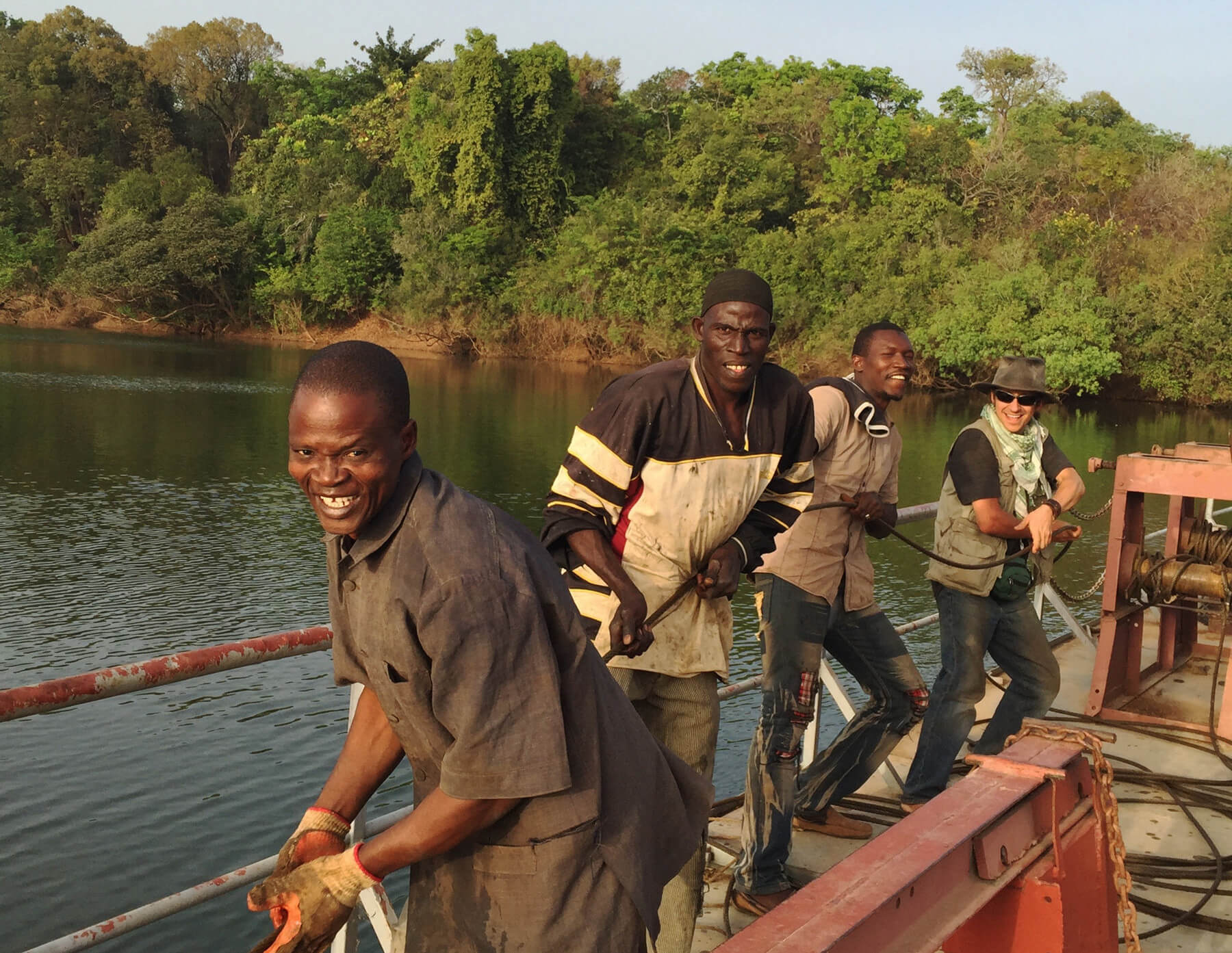 Join Dave for a special performance, presentation, and book reading from his latest book, Finding the Source. Signed copies available along with meet and greet with Dave.
Jackson Public Library
"Finding the Source" Presentation and Performance
Jackson, NH
Time: 4:00 pm
Saturday, April 30, 2022
Wilson/Hughes/Kobrenski Trio
Dave Kobrenski & Jed Wilson's collaboration brings together traditional West African and contemporary American styles, creating a vibrant and eclectic musical ecosystem. Dave Kobrenski & Jed Wilson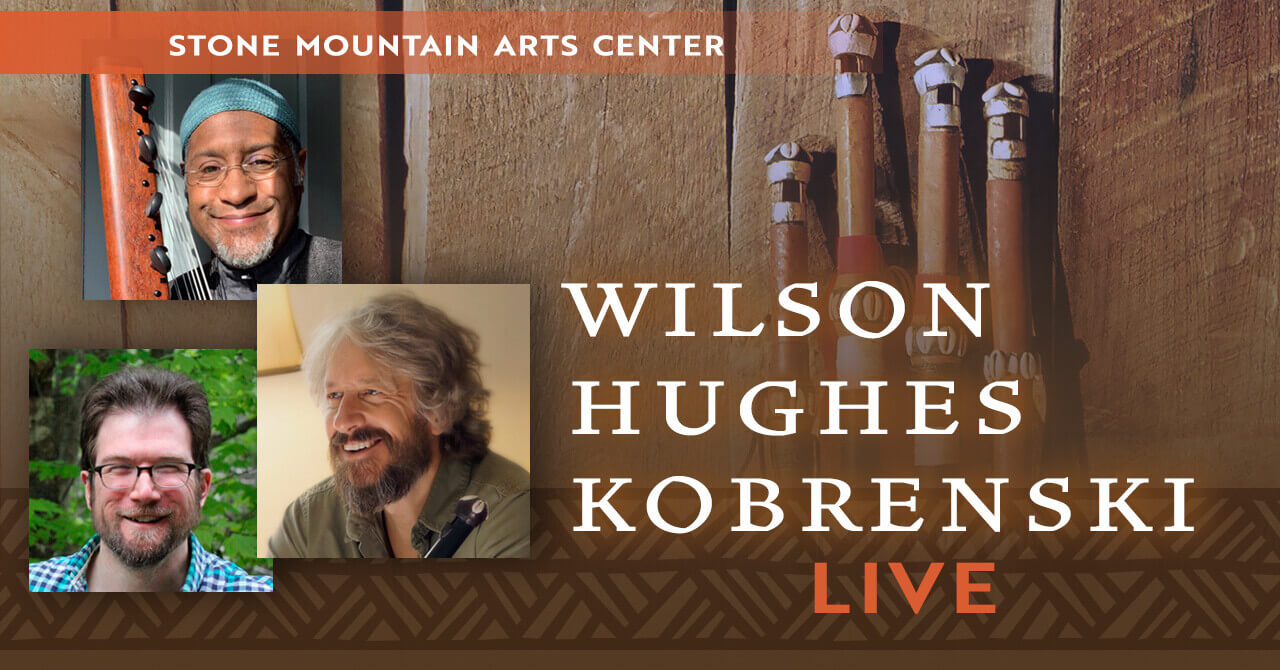 Traditional West African music meets contemporary jazz. Featuring John Hughes on kora, Jed Wilson on piano, and Dave Kobrenski on Fula flute. Join us for a joyful evening of great food and boundary-crossing music that will both enchant and delight. Dave will also be celebrating the launch of his new book.
Stone Mountain Arts Center
A Five Course Musical Dinner / Book Launch Event
Brownfield, ME
Time: 6:00 pm
Friday, April 29, 2022
Dave Kobrenski
Artist, musician, and author Dave Kobrenski offers presentations that weave art, music, and storytelling together into an entertaining and informative cultural experience. Dave Kobrenski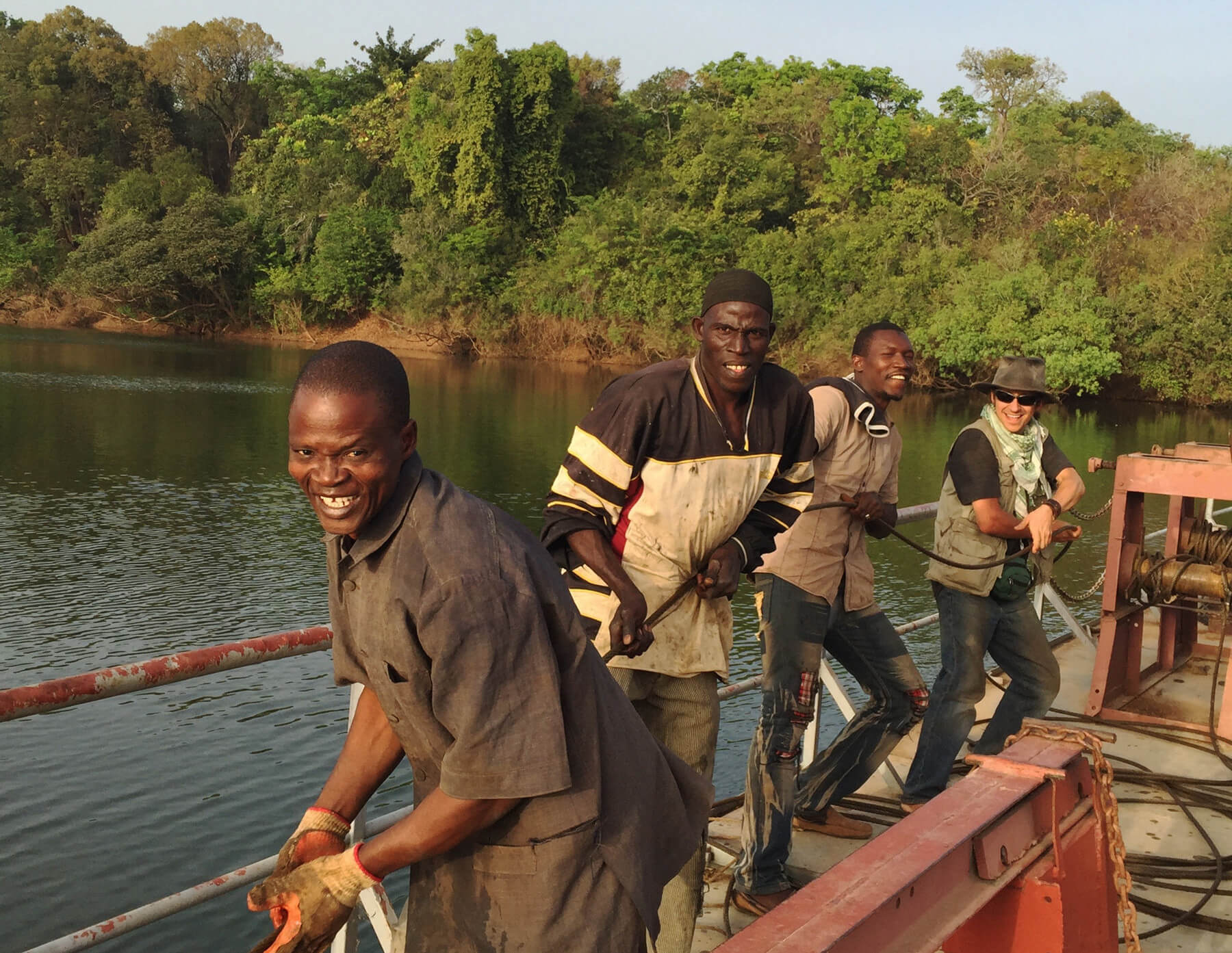 Join me for a special music demonstration, Q&A, and short performance as I present my latest book, _Find the Source_. I'll have books available for signing. Hope to meet you there!
Toadstool Bookshop
Book Reading and Performance
Keene, NH
Time: 6:00 pm
Friday, April 22, 2022
Wilson/Kobrenski/Steer Trio
Dave Kobrenski & Jed Wilson's collaboration brings together traditional West African and contemporary American styles, creating a vibrant and eclectic musical ecosystem. Dave Kobrenski & Jed Wilson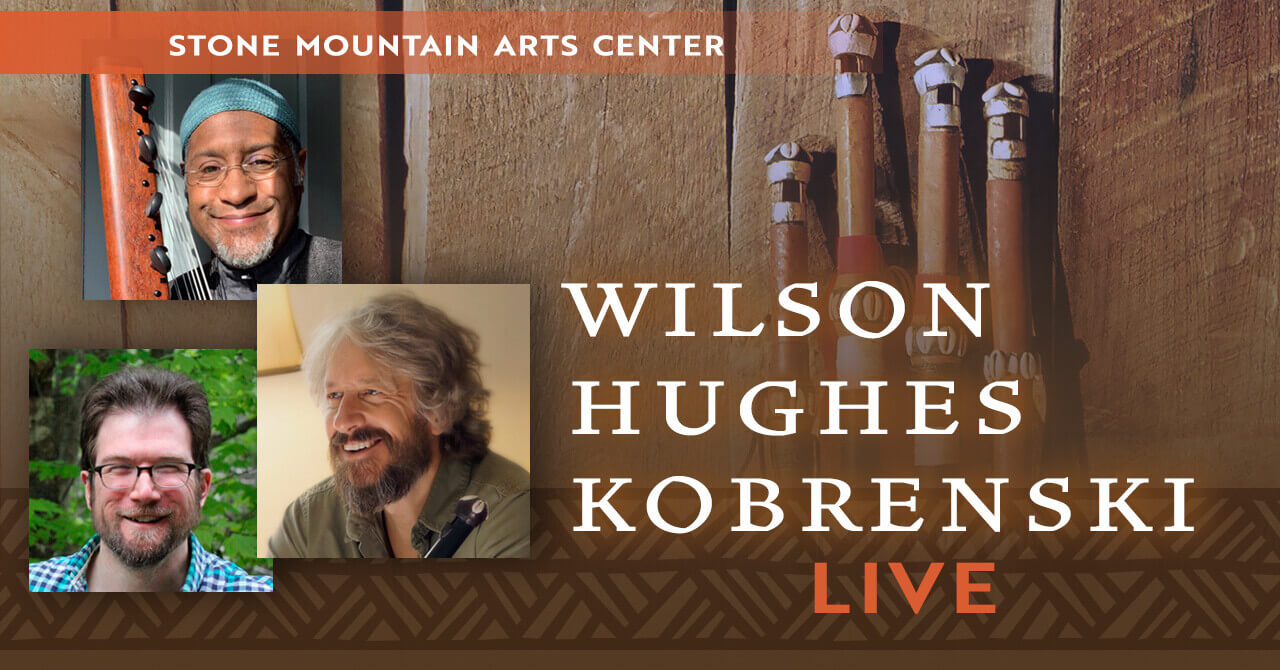 Music featuring Jed Wilson on piano, Dave Kobrenski on Fula flute and ngoni, and Jared Steer on drums. Followed by book reading and meet-and-greet with Dave. Signed copies of _Finding the Source_ available. Beverages served at the Playhouse Bar.
M & D Playhouse + Bar
"Finding the Source" Book Launch Celebration
North Conway, NH
Time: 7:00 pm
Saturday, June 27, 2020
7oddSeven
7oddSeven is a daring musical ensemble that draws inspiration from world music, jazz, and rock, while artfully navigating total group improvisation. The band — Mike Rossi (electric bass), Tim Gilmore (drums), Randy Roos (electric guitar), Dave Kobrenski (percussion and flute), Jared Steer (drums), Jon Lorentz (saxophone and voice), and Tom Robinson (electric keyboard) — invites you to witness the creative process in an engaging and original format where audience reaction and encouragement will determine the outcome of the song. 7oddSeven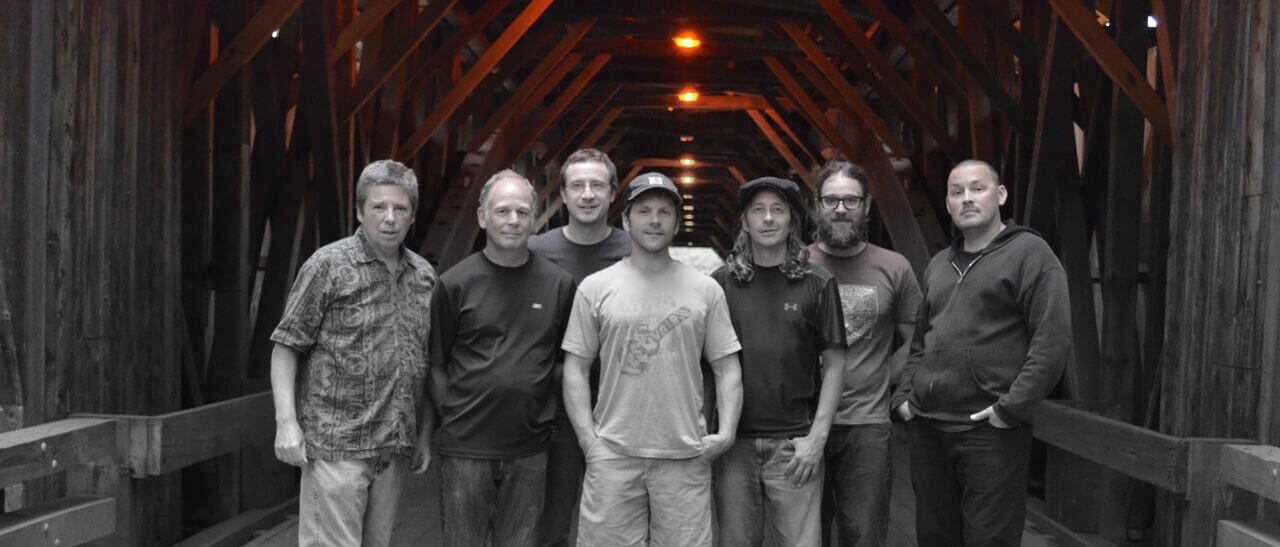 Blue
Portland, ME
Time: 8:00 pm
Monday, April 6, 2020
7oddSeven
7oddSeven is a daring musical ensemble that draws inspiration from world music, jazz, and rock, while artfully navigating total group improvisation. The band — Mike Rossi (electric bass), Tim Gilmore (drums), Randy Roos (electric guitar), Dave Kobrenski (percussion and flute), Jared Steer (drums), Jon Lorentz (saxophone and voice), and Tom Robinson (electric keyboard) — invites you to witness the creative process in an engaging and original format where audience reaction and encouragement will determine the outcome of the song. 7oddSeven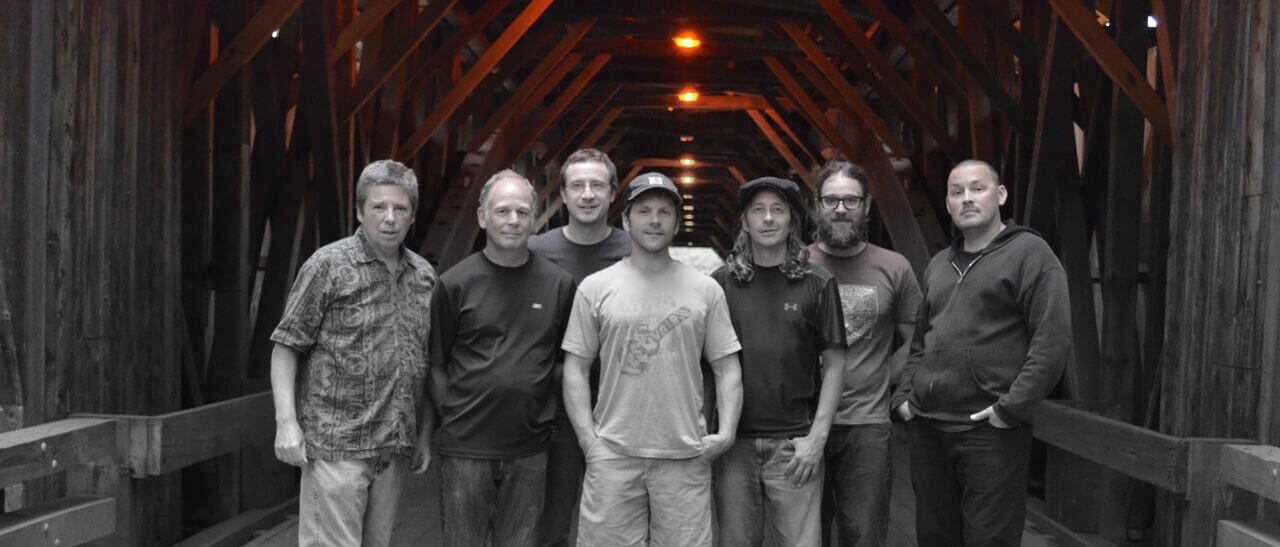 Covered Bridge Farm Table
Campton, NH
Time: 8:00 pm
Friday, March 6, 2020
Donkilo! Afro Funk
Donkilo! blends traditional instruments like the Fula flute, 10-string kamalen'goni and djembe, with guitar, bass, sax and more — creating a sound that is fresh and daring, with live performances that transport audiences to previously unchartered musical territories. Donkilo! Afro Funk
The Loading Dock
$10, all ages, doors at 7:30, BYOB with 21+ valid ID
Littleton, NH
Time: 8:00 pm
Monday, March 2, 2020
7oddSeven
7oddSeven is a daring musical ensemble that draws inspiration from world music, jazz, and rock, while artfully navigating total group improvisation. The band — Mike Rossi (electric bass), Tim Gilmore (drums), Randy Roos (electric guitar), Dave Kobrenski (percussion and flute), Jared Steer (drums), Jon Lorentz (saxophone and voice), and Tom Robinson (electric keyboard) — invites you to witness the creative process in an engaging and original format where audience reaction and encouragement will determine the outcome of the song. 7oddSeven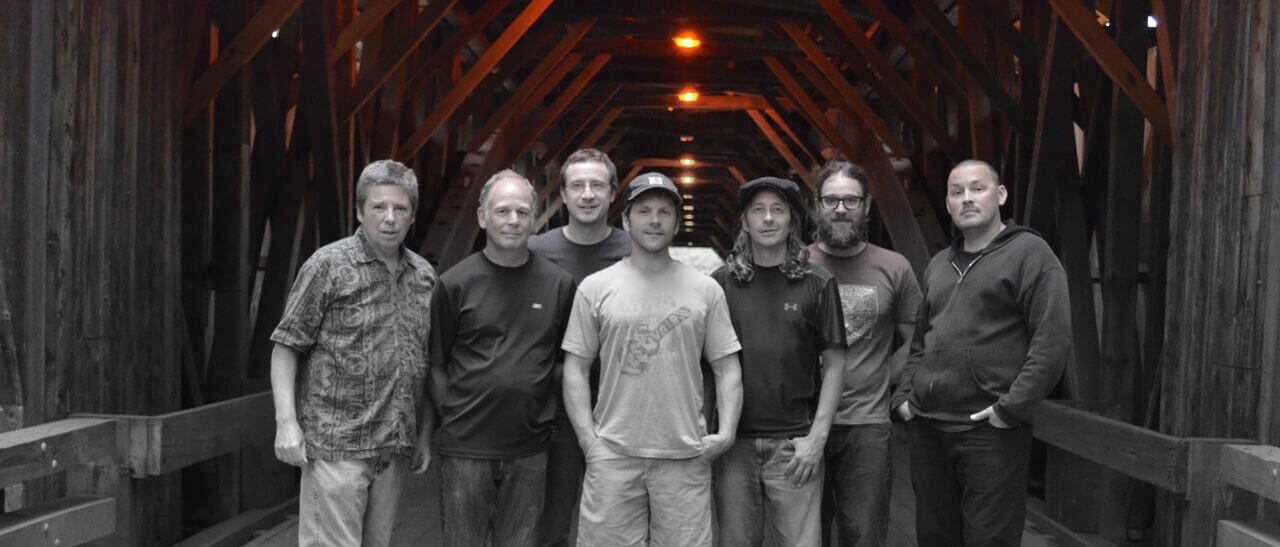 Covered Bridge Farm Table
Campton, NH
Time: 8:00 pm
Friday, November 29, 2019
7oddSeven
7oddSeven is a daring musical ensemble that draws inspiration from world music, jazz, and rock, while artfully navigating total group improvisation. The band — Mike Rossi (electric bass), Tim Gilmore (drums), Randy Roos (electric guitar), Dave Kobrenski (percussion and flute), Jared Steer (drums), Jon Lorentz (saxophone and voice), and Tom Robinson (electric keyboard) — invites you to witness the creative process in an engaging and original format where audience reaction and encouragement will determine the outcome of the song. 7oddSeven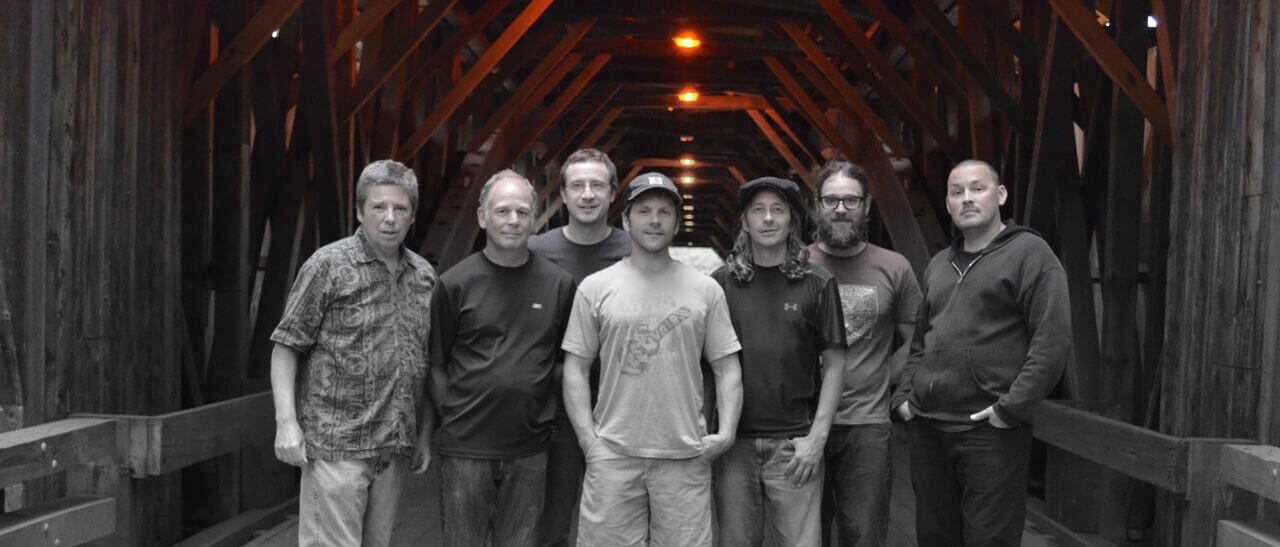 Covered Bridge Farm Table
Campton, NH
Time: 8:00 pm
Monday, November 4, 2019
7oddSeven
7oddSeven is a daring musical ensemble that draws inspiration from world music, jazz, and rock, while artfully navigating total group improvisation. The band — Mike Rossi (electric bass), Tim Gilmore (drums), Randy Roos (electric guitar), Dave Kobrenski (percussion and flute), Jared Steer (drums), Jon Lorentz (saxophone and voice), and Tom Robinson (electric keyboard) — invites you to witness the creative process in an engaging and original format where audience reaction and encouragement will determine the outcome of the song. 7oddSeven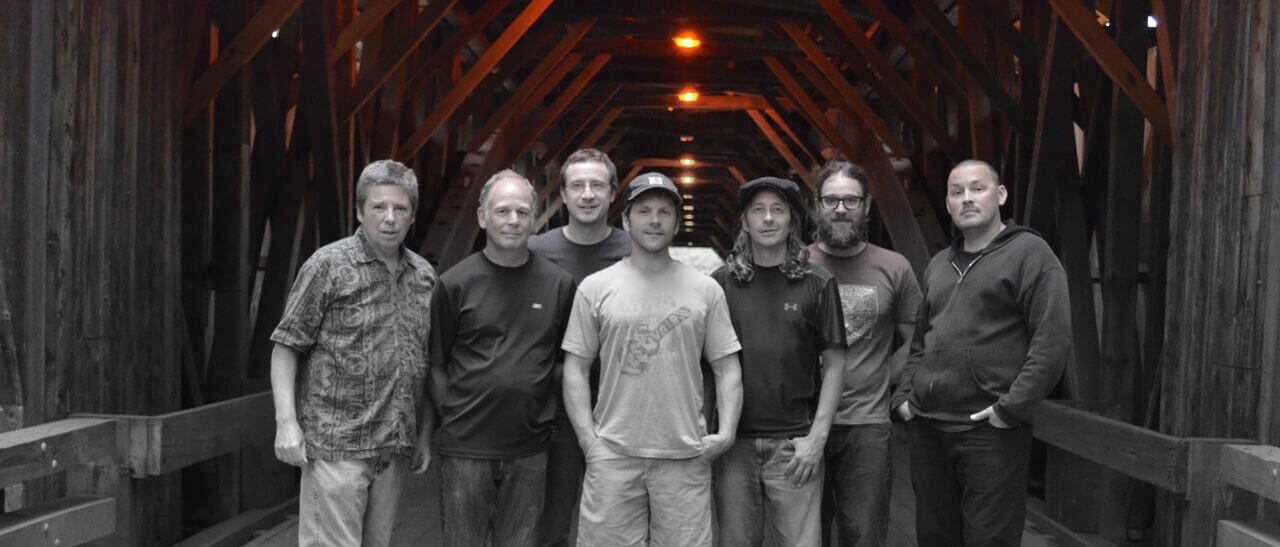 Covered Bridge Farm Table
Campton, NH
Time: 8:00 pm
Monday, October 7, 2019
7oddSeven
7oddSeven is a daring musical ensemble that draws inspiration from world music, jazz, and rock, while artfully navigating total group improvisation. The band — Mike Rossi (electric bass), Tim Gilmore (drums), Randy Roos (electric guitar), Dave Kobrenski (percussion and flute), Jared Steer (drums), Jon Lorentz (saxophone and voice), and Tom Robinson (electric keyboard) — invites you to witness the creative process in an engaging and original format where audience reaction and encouragement will determine the outcome of the song. 7oddSeven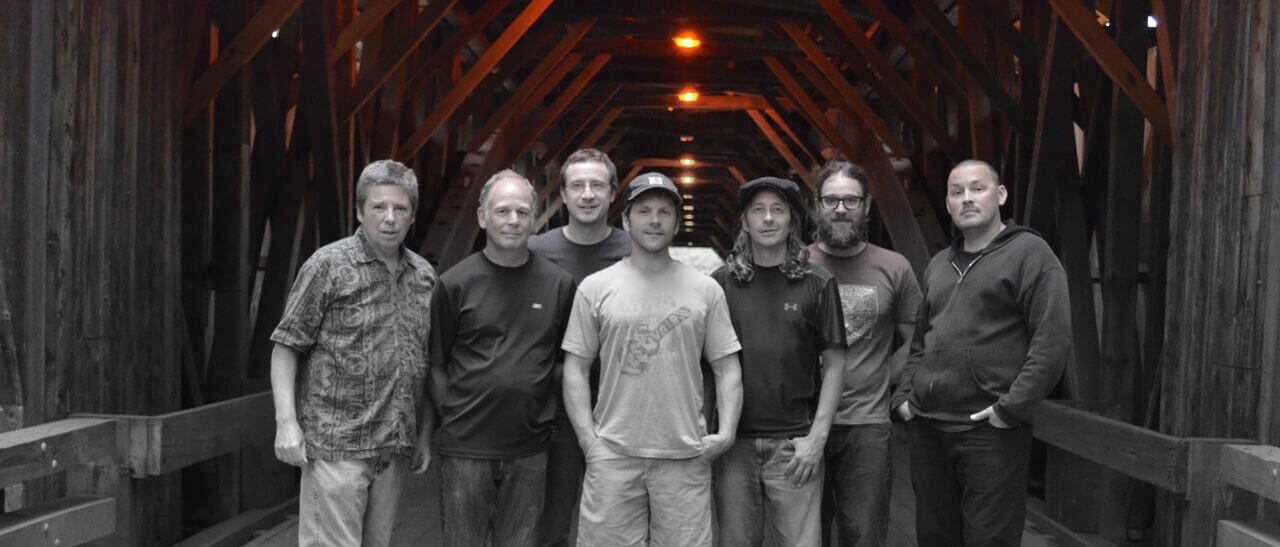 Covered Bridge Farm Table
Campton, NH
Time: 8:00 pm
Saturday, October 5, 2019
Dave Kobrenski & Jed Wilson
Dave Kobrenski & Jed Wilson's collaboration brings together traditional West African and contemporary American styles, creating a vibrant and eclectic musical ecosystem. Dave Kobrenski & Jed Wilson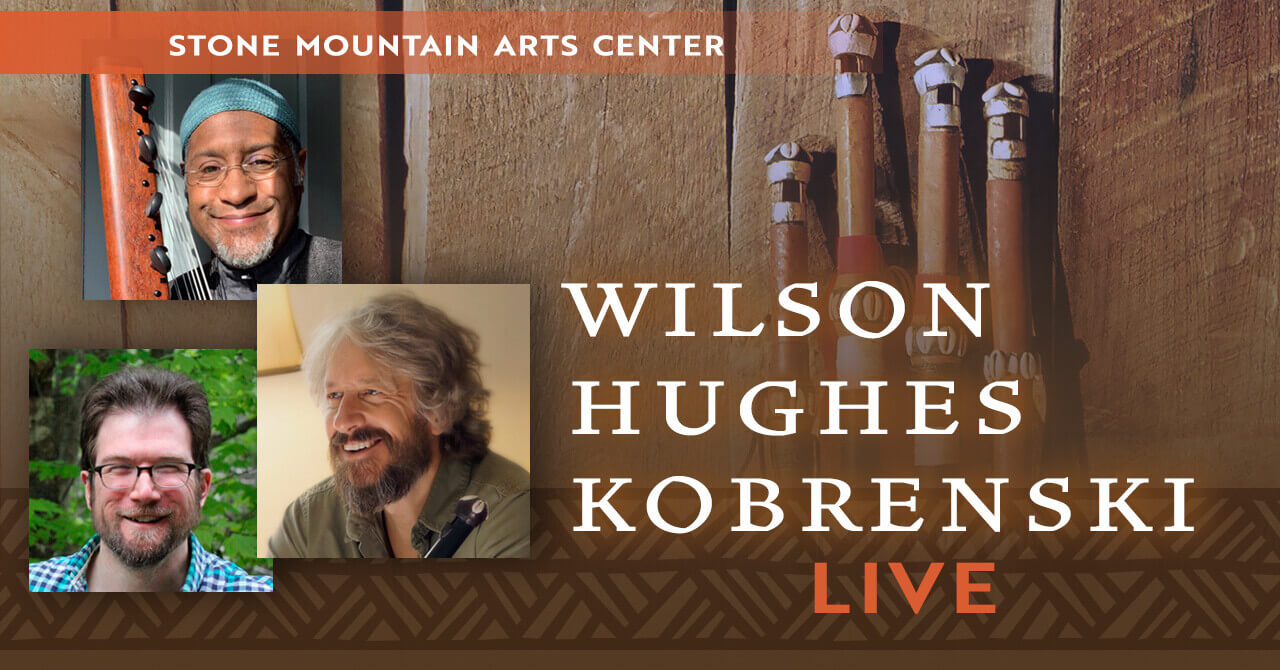 Jed Wilson (piano), Dave Kobrenski (Fula flute, kamalengoni, and djembe), Jared Steer (drums)
Rek'-Lis Brewing Company
Bethlehem, NH
Time: 6:30 pm
Monday, September 2, 2019
7oddSeven
7oddSeven is a daring musical ensemble that draws inspiration from world music, jazz, and rock, while artfully navigating total group improvisation. The band — Mike Rossi (electric bass), Tim Gilmore (drums), Randy Roos (electric guitar), Dave Kobrenski (percussion and flute), Jared Steer (drums), Jon Lorentz (saxophone and voice), and Tom Robinson (electric keyboard) — invites you to witness the creative process in an engaging and original format where audience reaction and encouragement will determine the outcome of the song. 7oddSeven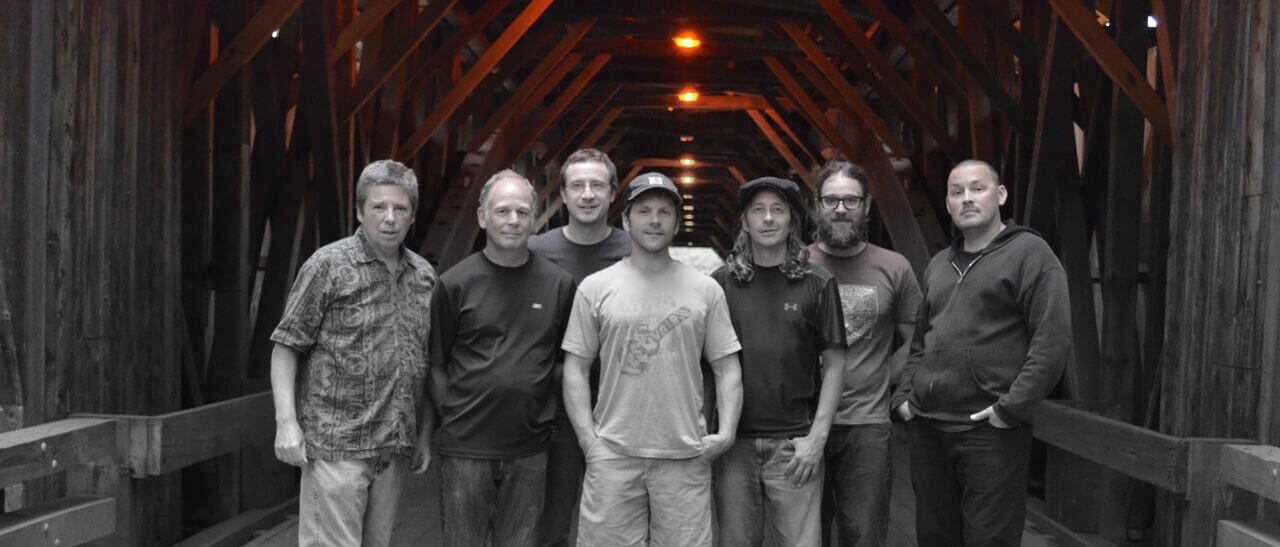 Covered Bridge Farm Table
Campton, NH
Time: 8:00 pm
Monday, August 5, 2019
7oddSeven
7oddSeven is a daring musical ensemble that draws inspiration from world music, jazz, and rock, while artfully navigating total group improvisation. The band — Mike Rossi (electric bass), Tim Gilmore (drums), Randy Roos (electric guitar), Dave Kobrenski (percussion and flute), Jared Steer (drums), Jon Lorentz (saxophone and voice), and Tom Robinson (electric keyboard) — invites you to witness the creative process in an engaging and original format where audience reaction and encouragement will determine the outcome of the song. 7oddSeven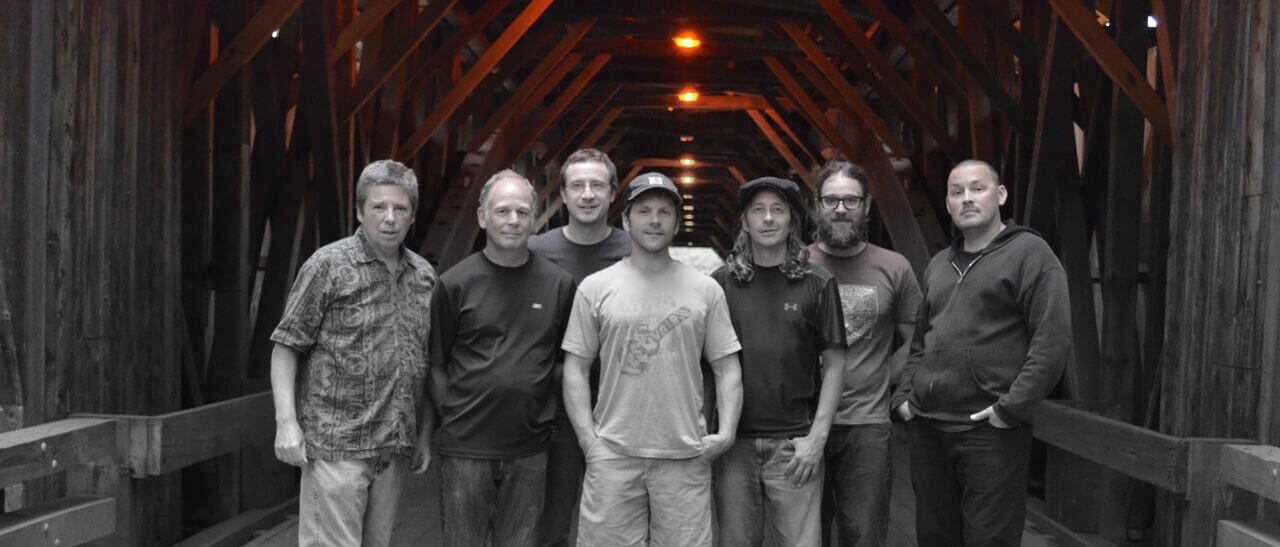 Covered Bridge Farm Table
Campton, NH
Time: 8:00 pm
Friday, July 26, 2019
Dave Kobrenski & Jed Wilson
Dave Kobrenski & Jed Wilson's collaboration brings together traditional West African and contemporary American styles, creating a vibrant and eclectic musical ecosystem. Dave Kobrenski & Jed Wilson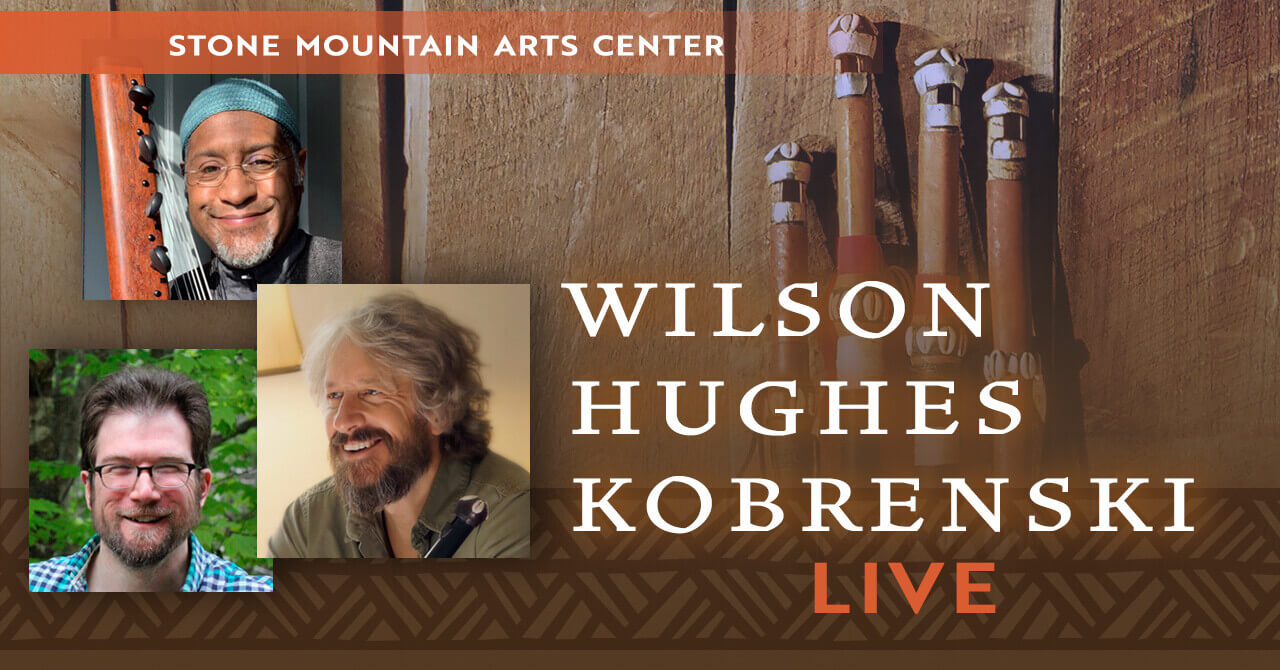 St. Lawrence Arts
Portland, ME
Time: 7:00 pm
Saturday, July 13, 2019
Donkilo! Afro Funk
Donkilo! blends traditional instruments like the Fula flute, 10-string kamalen'goni and djembe, with guitar, bass, sax and more — creating a sound that is fresh and daring, with live performances that transport audiences to previously unchartered musical territories. Donkilo! Afro Funk
Mead Base Conservation Center
Center Sandwich, NH
Time: 7:00 pm
Monday, July 1, 2019
7oddSeven
7oddSeven is a daring musical ensemble that draws inspiration from world music, jazz, and rock, while artfully navigating total group improvisation. The band — Mike Rossi (electric bass), Tim Gilmore (drums), Randy Roos (electric guitar), Dave Kobrenski (percussion and flute), Jared Steer (drums), Jon Lorentz (saxophone and voice), and Tom Robinson (electric keyboard) — invites you to witness the creative process in an engaging and original format where audience reaction and encouragement will determine the outcome of the song. 7oddSeven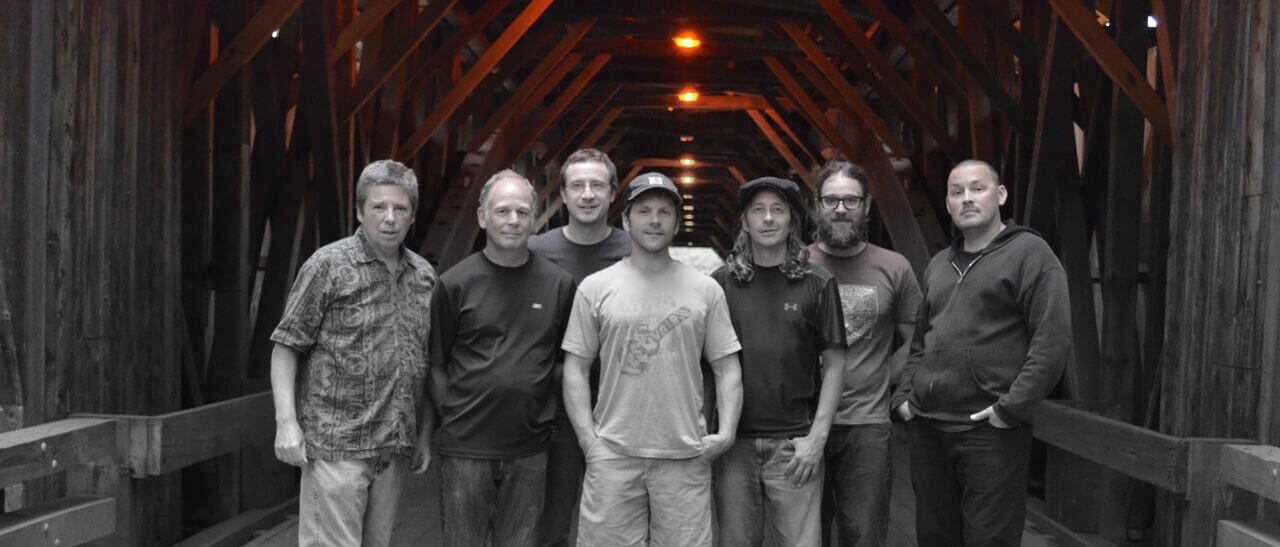 Covered Bridge Farm Table
Campton, NH
Time: 8:00 pm
Thursday, June 27, 2019
Dave Kobrenski & Jed Wilson
Dave Kobrenski & Jed Wilson's collaboration brings together traditional West African and contemporary American styles, creating a vibrant and eclectic musical ecosystem. Dave Kobrenski & Jed Wilson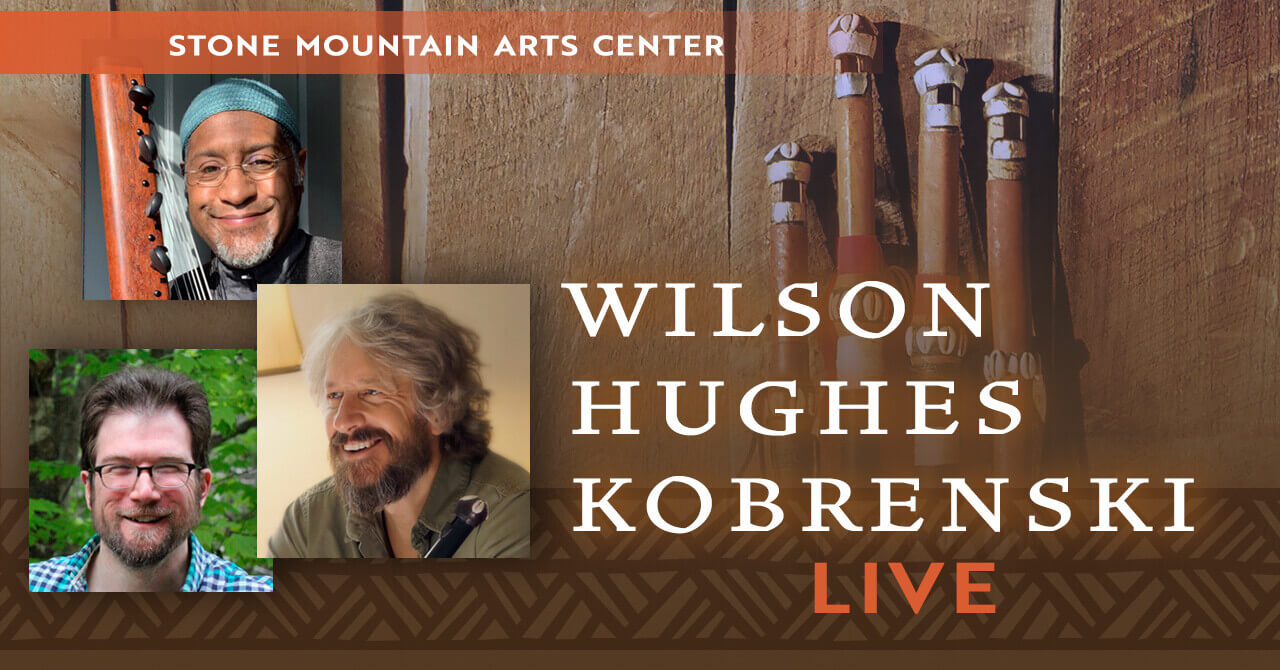 Brick Church for the Performing Arts
Lovell, ME
Time: 7:00 pm
Friday, May 10, 2019
Dave Kobrenski & Jed Wilson
Dave Kobrenski & Jed Wilson's collaboration brings together traditional West African and contemporary American styles, creating a vibrant and eclectic musical ecosystem. Dave Kobrenski & Jed Wilson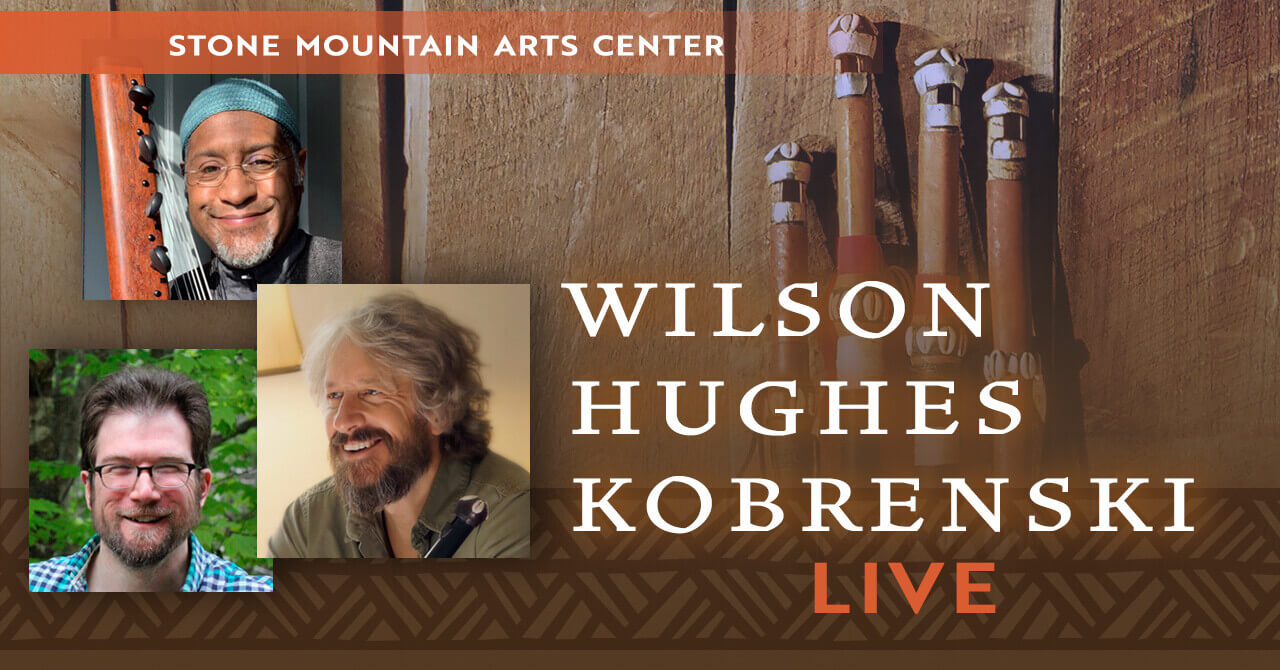 Wilson/Kobrenski/Steer Trio
Rek'-Lis Brewing Company
Bethlehem, NH
Time: 6:30 pm
Friday, May 3, 2019
Dave Kobrenski & Jed Wilson
Dave Kobrenski & Jed Wilson's collaboration brings together traditional West African and contemporary American styles, creating a vibrant and eclectic musical ecosystem. Dave Kobrenski & Jed Wilson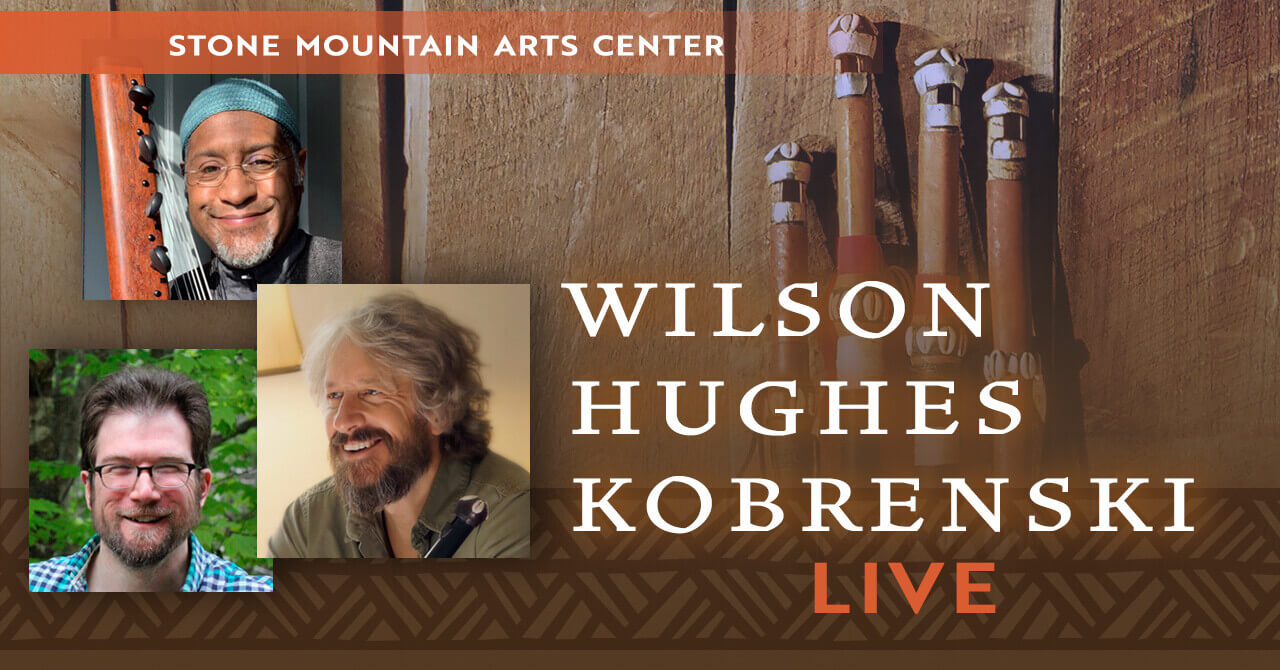 Wilson/Kobrenski/Bryan Trio
Leura Hill Eastman Performing Arts Center
Bradley Backstage series
Fryeburg, ME
Time: 7:30 pm
Friday, March 29, 2019
7oddSeven
7oddSeven is a daring musical ensemble that draws inspiration from world music, jazz, and rock, while artfully navigating total group improvisation. The band — Mike Rossi (electric bass), Tim Gilmore (drums), Randy Roos (electric guitar), Dave Kobrenski (percussion and flute), Jared Steer (drums), Jon Lorentz (saxophone and voice), and Tom Robinson (electric keyboard) — invites you to witness the creative process in an engaging and original format where audience reaction and encouragement will determine the outcome of the song. 7oddSeven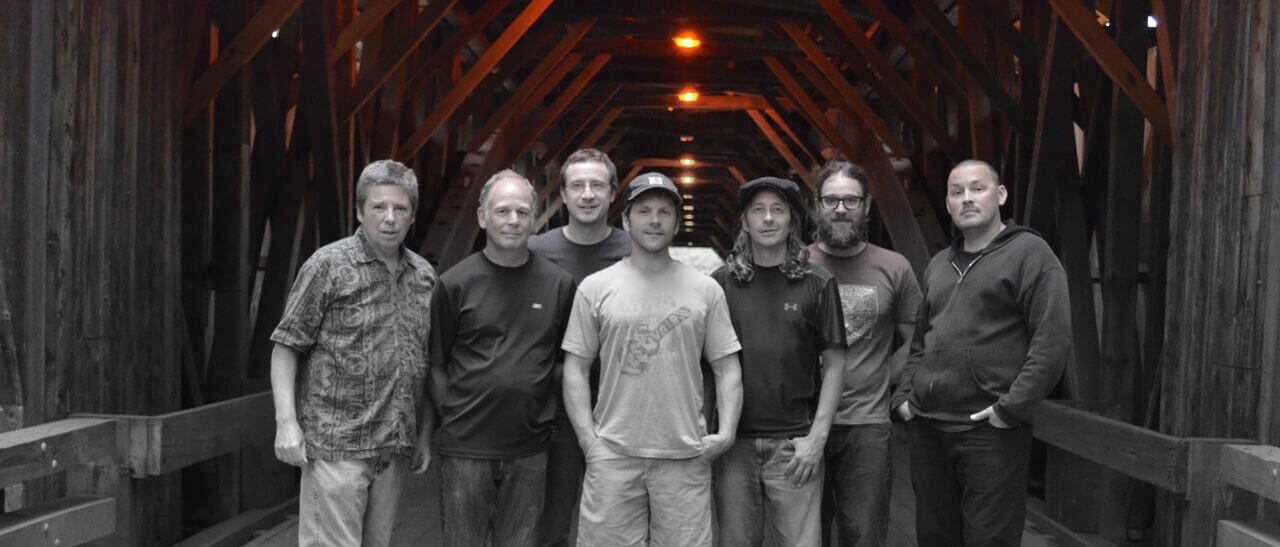 Covered Bridge Farm Table
Campton, NH
Time: 8:00 pm
Saturday, March 23, 2019
Dave Kobrenski & Jed Wilson
Dave Kobrenski & Jed Wilson's collaboration brings together traditional West African and contemporary American styles, creating a vibrant and eclectic musical ecosystem. Dave Kobrenski & Jed Wilson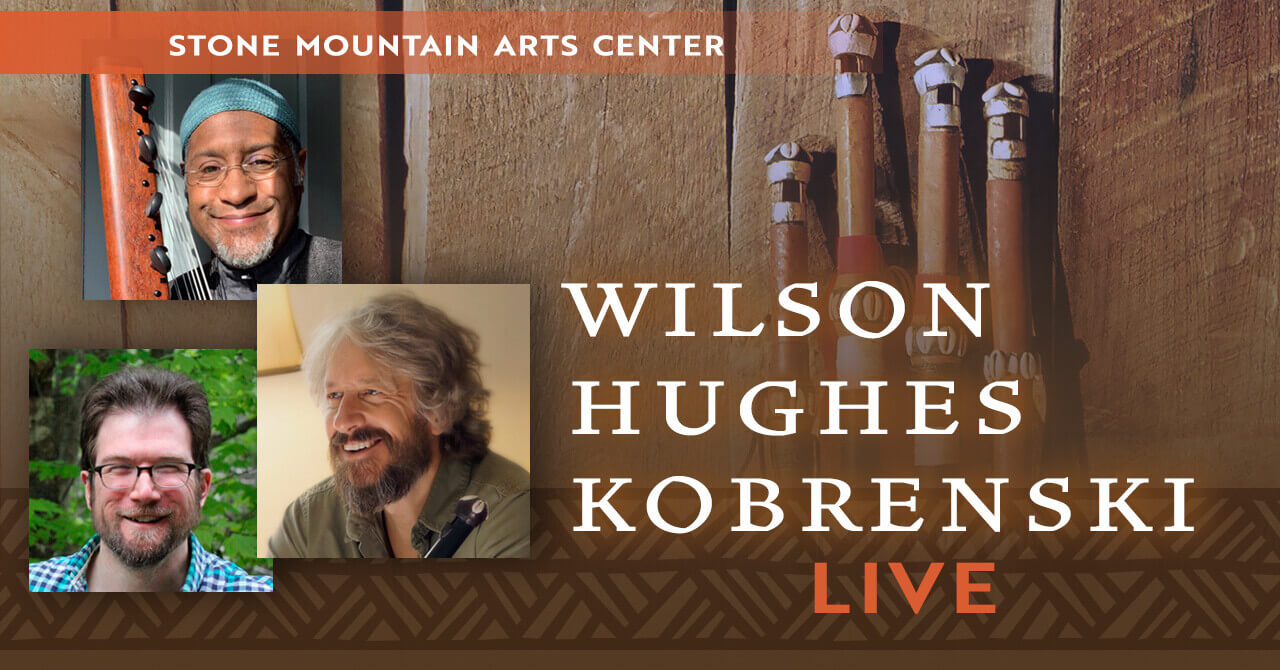 Wilson/Kobrenski/Steer Trio
Rek'-Lis Brewing Company
Bethlehem, NH
Time: 6:30 pm
Saturday, February 23, 2019
Dave Kobrenski & Jed Wilson
Dave Kobrenski & Jed Wilson's collaboration brings together traditional West African and contemporary American styles, creating a vibrant and eclectic musical ecosystem. Dave Kobrenski & Jed Wilson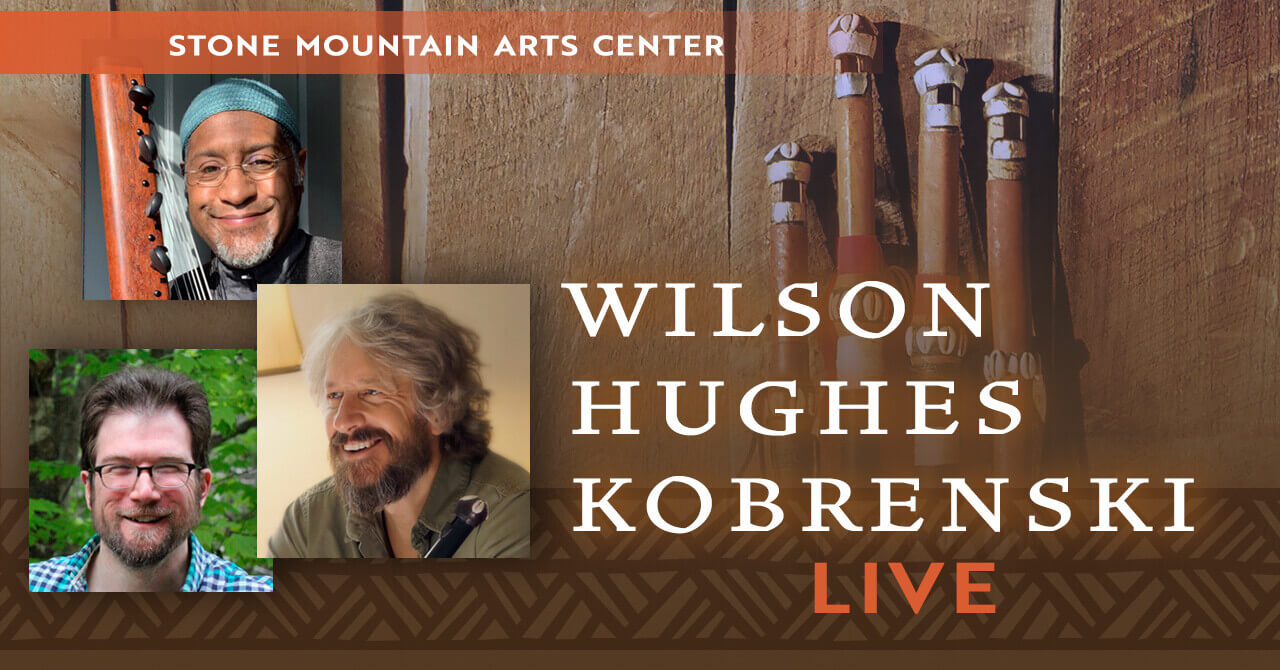 The Hayloft at Dragonfly Barn
Bridgton, ME
Time: 7:30 pm