Drawing on Culture
An Artist's West Africa Travelogue
---
You might also like: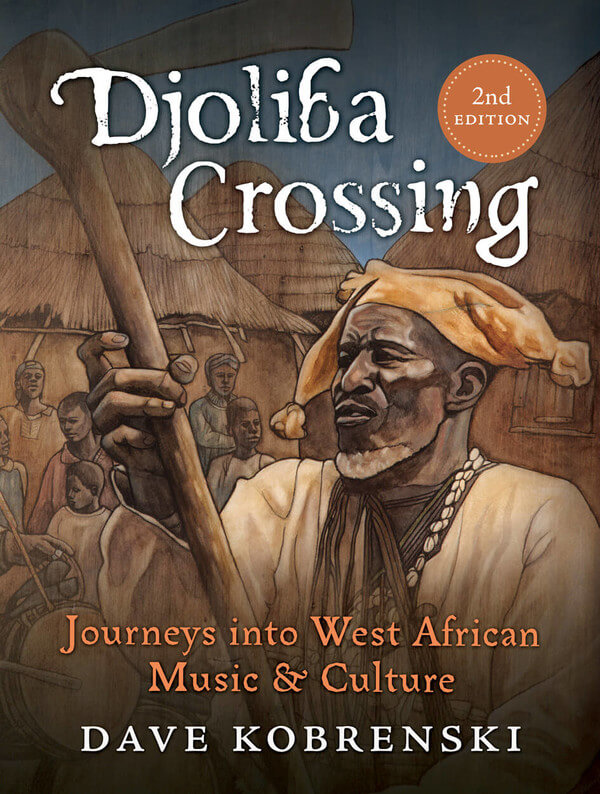 Journeys into West African Music and Culture
Discover the music and culture of West Africa in this beautifully illustrated account of an artist's adventures in the Niger River valley.
When artist and musician Dave Kobrenski first set out for Guinea, West Africa, it was simply to learn the djembé music of the Malinké people. What he found was a land of ancient traditions where spirits mingle with the living—and where extreme poverty and rampant political corruption are an explosive mixture. When bloody clashes erupt, no traveler is safe. For Kobrenski, the result was a two decade musical adventure that would test his resolve and draw him into a quest of cultural understanding.
---
In Drawing on Culture, artist and ethnomusicologist Dave Kobrenski takes readers on an artistic journey of cultural discovery into the heart of West Africa.
For two decades, Kobrenski studied music with master djembé players in Guinea, returning year after year to the historical homeland of the Mali Empire, carrying only a sketchbook and his curiosity. Living in a small village along the Niger River, he eventually turned his attention—and his art—to topics that concern us all: Why is culture important? What can we in the West learn from a village in West Africa? And why are so many cultures disappearing from the face of the Earth?
In Drawing on Culture, Kobrenski shares his artwork, stories, and insights about culture and worldviews with the keen eye of an anthropologist so that we might, in turn, see our own cultural worldview with new eyes. More than thirty new artworks from his time in Guinea are compiled here alongside his own field notes and essays. His portrait drawings inspire conversations about diversity, tradition, and why ancient ways of knowing are now more relevant than ever.
Both a visually rich travelogue and insightful ethnography, Drawing on Culture invites us to listen to our planet's oldest cultures so that we might come to understand how to regain ecological balance on a planet spinning out of control with human activity.
---
Reviews
---
"This evocative account of one person's travels in Guinea, West Africa, along with delightful drawings and perceptive observations of village life as well as of our current world dilemmas, is a pleasure. As a respectful and alert sojourner, Dave Kobrenski manages to navigate between worlds in a sensitive and sensible fashion. Writing as a musician, he provides sounds and sights of the people."
— Philip M. Peek, Ph.D, editor of African Divination Systems: Ways of Knowing
---
"Dave Kobrenski is a gifted artist and musician, and a better anthropologist than many of the PhDs I know. Here is a fine text that depicts people as they are, illustrates their essence, and demonstrates the importance of appreciating, without appropriating, their lives and ways of being."
— Katherine Donahue, Ph.D, Professor Emerita, Anthropology
---
Book Details
116
Yes
Artemisia Books
September 10, 2020
978-0-9826689-3-1
About the Author
---